If you're looking for a vegetarian / vegan restaurant, where you can sit on pillows on the floor and eat at a low table while listening to Buddhist chants…. Look no further, I found it! This sympathetic restaurant with quite a hippie feel to it, is located in the center of Amsterdam. Don't be mislead by the simplicity of how this place looks; the food is exceptional! (Oh, if you're not into the whole sitting on the floor thing, they have normal tables and chairs as well).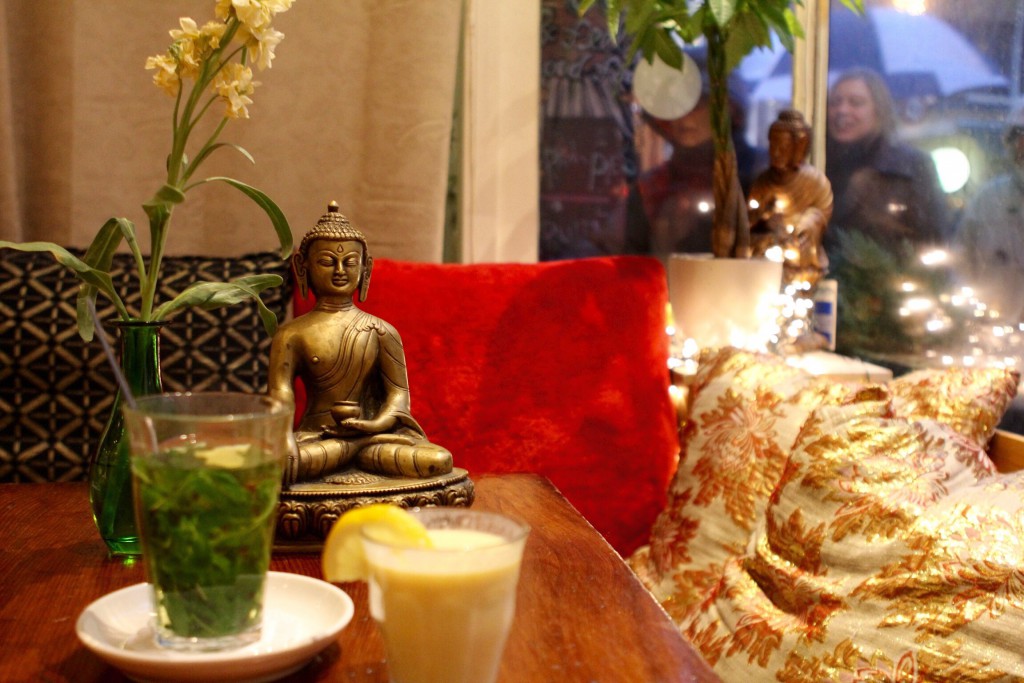 There's a nice variety on the menu (from Indian to Mexican food), and many dishes have an option to get them vegan or even 'raw'. The salads are not just some lettuce leaves with tomatoes, but nicely filled, with great local and seasonal ingredients. Oh, they also have pizza's!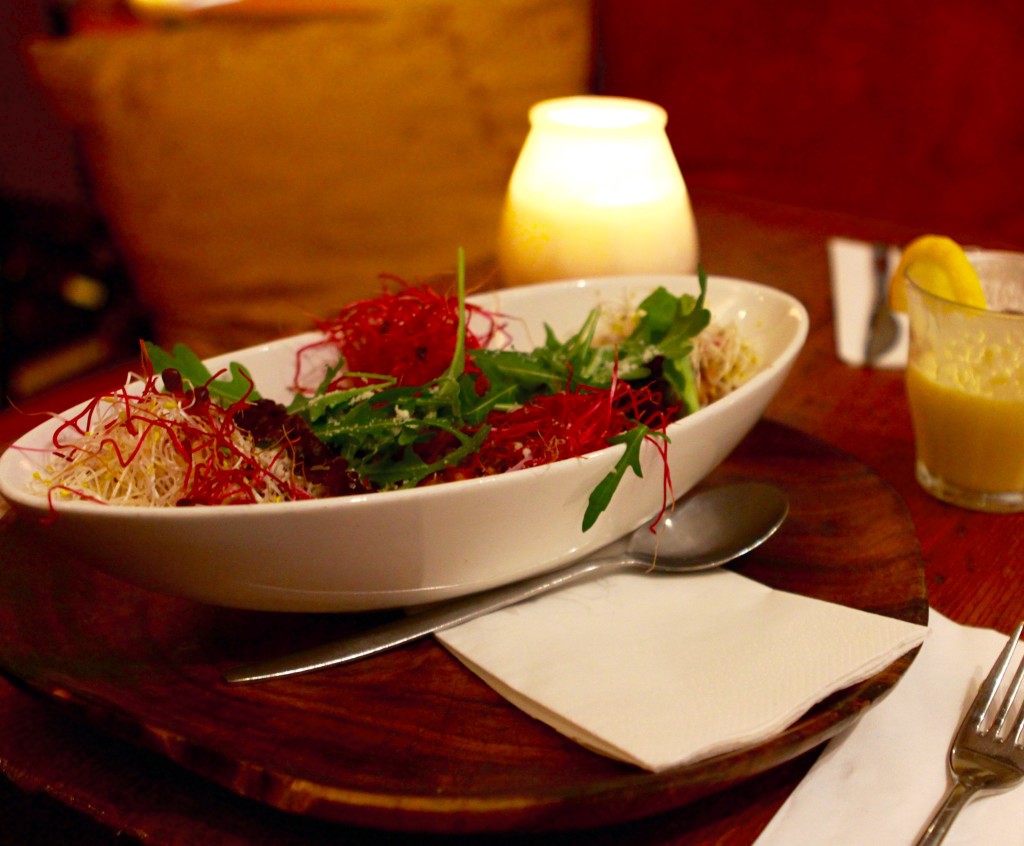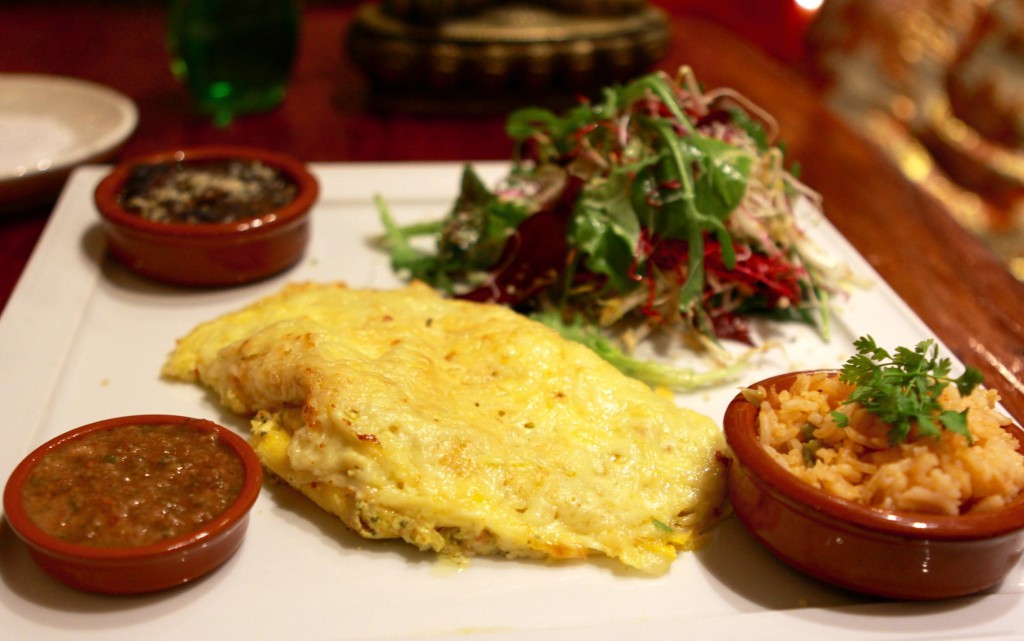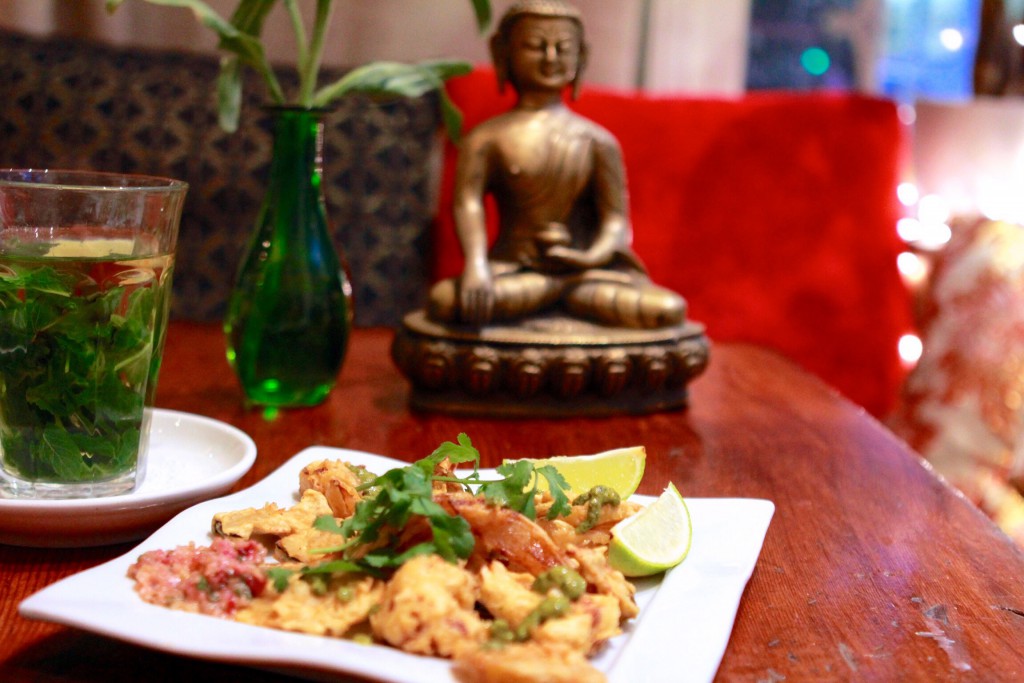 A great place to have dinner, after a (in our case) long stroll through the city of Amsterdam. Don`t forget to taste their desserts, especially if you like to be (pleasantly) surprised by the raw cuisine. That`s right, the slices of pie on the pictures are 100% vegan and 100% raw. 100% delicious as well, by the way.