In this first Throw Back Thursday (TBT) I'm taking you back to 2006, when I started my first longterm trip at 18 years old. I went to Nepal to work in an orphanage, which was located just outside of Kathmandu. I stayed with a Buddhist, Nepali host family for half a year, which gave me the ultimate glimpse in daily Nepalese life.
Memories
Taking care of a dozen kids, mostly by myself and the orphanage Ama ('mother') was a wonderful, inspiring, sometimes frightening experience. I remember sometimes having to take six of the smallest children to a Buddhist clinic, which meant taking several tempo's (three-wheeler mini busses) through the chaotic city of Kathmandu and walking for what seemed ages through little crowded streets, always afraid I would loose one or two kids. (Never lost any, though).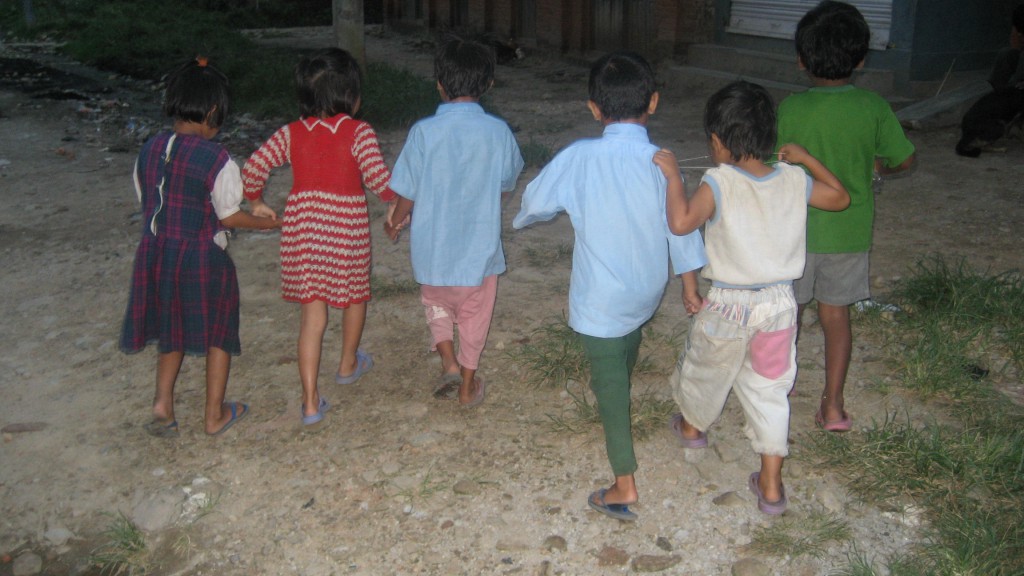 I remember always having lice, because the kids loved to brush and fiddle with my hair (and the lice were never successfully banished, as everyone at the children's school were passing them on again). I remember the endless prayer songs the kids would sing and play music to (I still know some songs by heart) and the idyllic kite playing sessions on the green hills. I also remember the tricks the kids would play on me ('miss, look! I have disease!' only to discover that those bumps all over their bodies were drawn on with a red marker). I remember the funny homework I had to help them with, which I was just not cultured enough to do ('write down 20 sorts of insects in English'). I remember the many festivals where my kids would show their incredible dance skills (and how I felt like some plump elephant next to them, trying to work it in my Sari).
The children, with their cute little woolen hats (even in summer), really grew on me, and I still think of this time frequently.
Dahl Baht
Of course it wouldn't be in the name of food if I would not dedicate some words to the national Nepali Dish: Dahl Baht. And let me tell you, it fully deserves at least a paragraph in this article. Dahl Baht literally means lentils (dahl) and rice (baht). This is exactly what it consists of: a nice spicy lentil soup (often containing garam massala, garlic, onion, cumin, chili, cilantro) with some steamed white rice. Then, according to how much money the family can spend on food, usually some spicy vegetable curry is added (often containing spinach, cauliflower or potatoes) or even some meat (usually goat or chicken).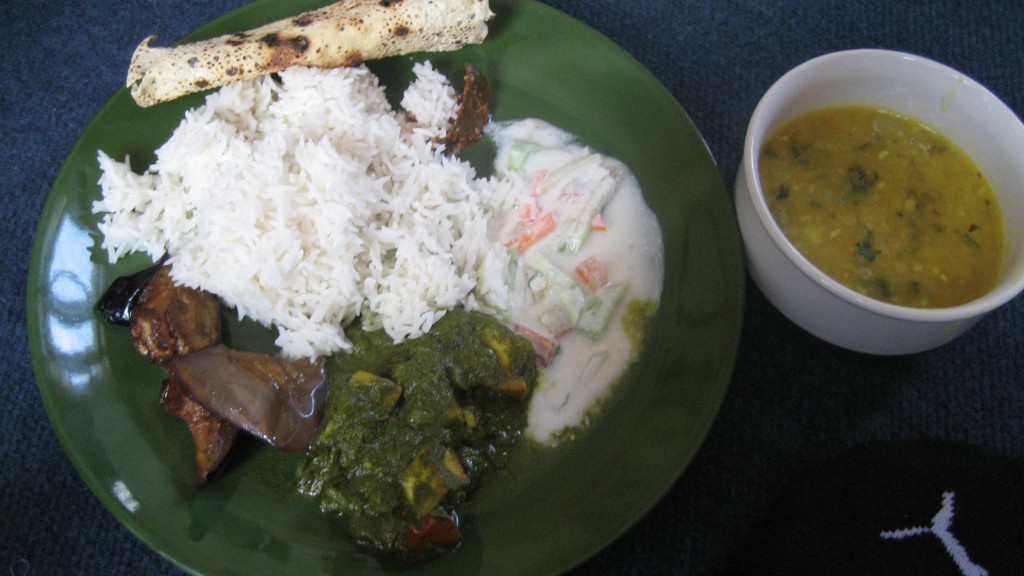 The best thing about all this; you're supposed to eat this meal with your hands. Don't forget to only use your right hand though, the left one is to clean yourself with after a visit to the toilet (no toilet paper use here, only water). This dish is eaten up to three times a day; for breakfast, lunch and dinner. Honestly, I never got bored of it. I wish I could go back to my host family once and have a nice Dahl Baht with them in front of their TV, watching some dramatic Bollywood soap (the usual ritual).
Nepal in 2015; earthquakes
Sadly two big earthquakes have recently stricken Nepal, killing and injuring thousands of Nepali's, destroying complete villages and damaging cities and parts of the infrastructure.
Unfortunately my orphanage is no longer in contact with the volunteer association I went there with, so I can not get any news about the state of the orphanage and the wellbeing of the kids (who by now must be almost adults!).
Hopefully Nepal will be able to overcome this natural disaster and build it's stricken cities and villages back up. Needless to say, I encourage making a donation, for example to the Dutch giro 555, or the global support network We Help Nepal.