An area of Holland still quite undiscovered to me is Friesland, a Northern province known for its water, sailing boats, coolest regional sport ever (fjierljeppen) and its many meadows and cows (thus milk and cheese!).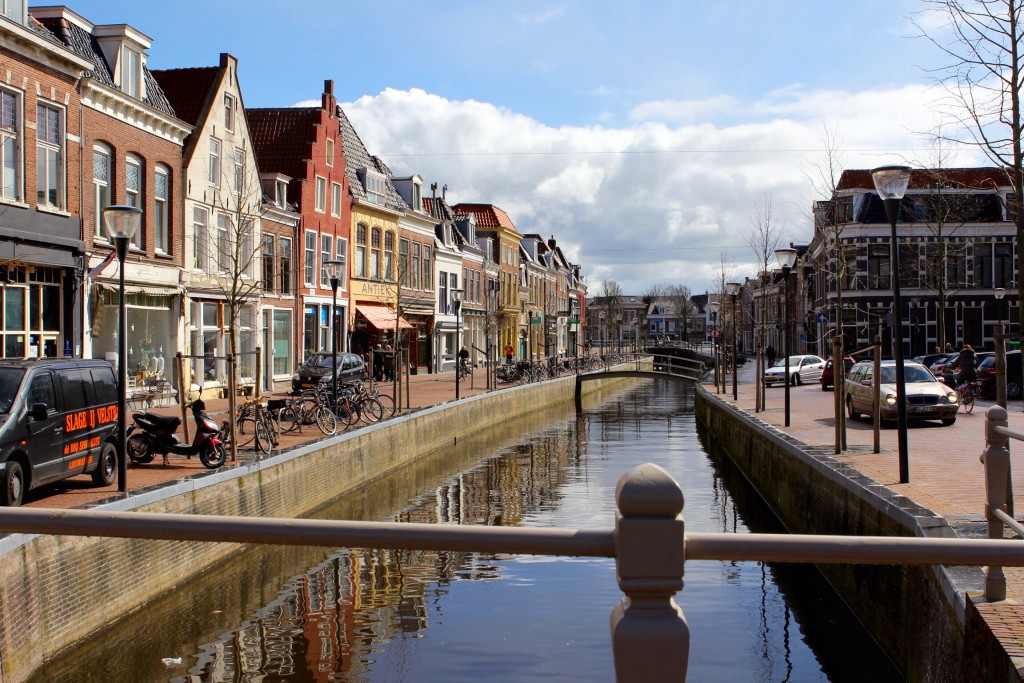 I recently visited Leeuwarden, Friesland's capital city and discovered, besides the photogenic canals and buildings, a very pleasant place to have lunch. In 'Broodje Bewust' you have a nice choice of sandwiches, soups, cakes and other sweet treats. Many of which are organic, have a local origin and (in case of the cakes) are sugar free.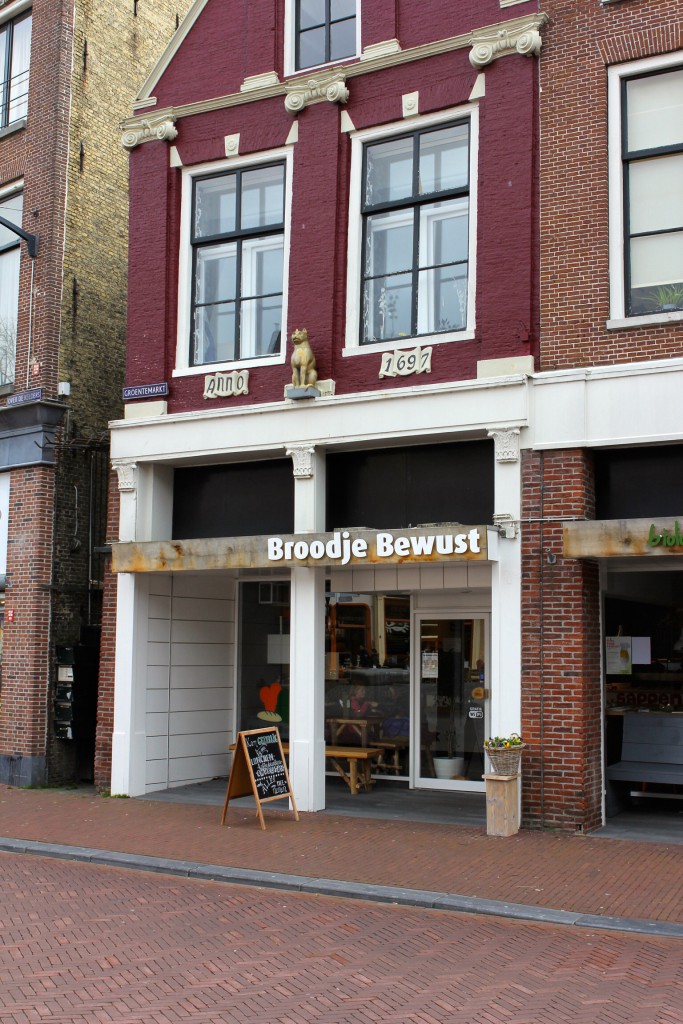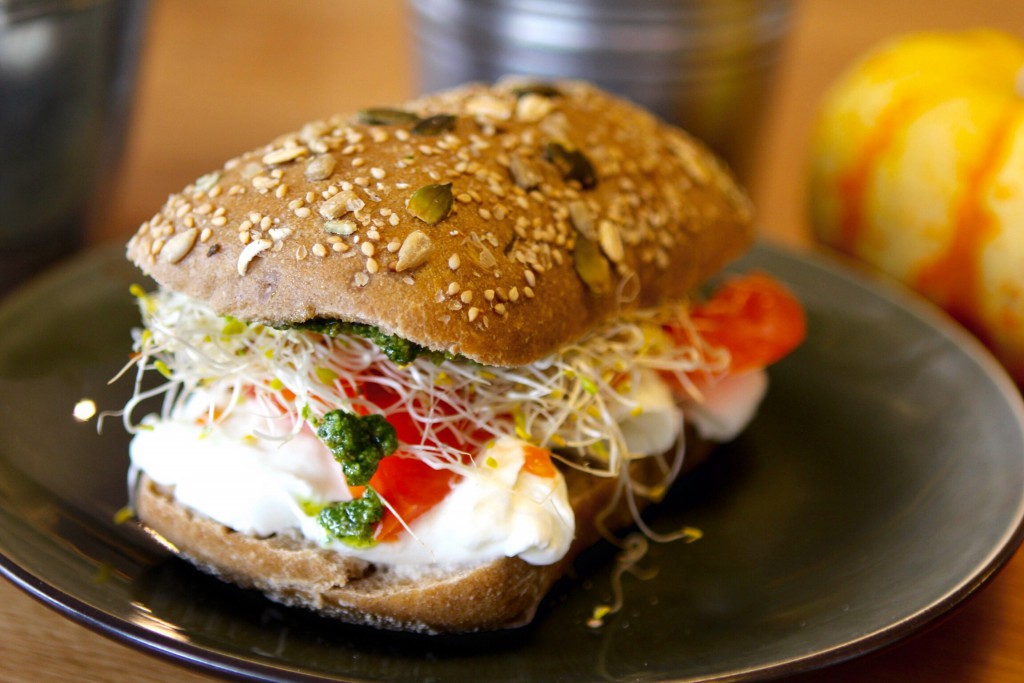 The mozzarella on my sandwich (made in a farm about 30 km outside Leeuwarden), tasted so fresh, smooth and creamy… Definitely my recommendation (and was nothing like the sometimes rubberlike texture from mozzarella you find in supermarkets).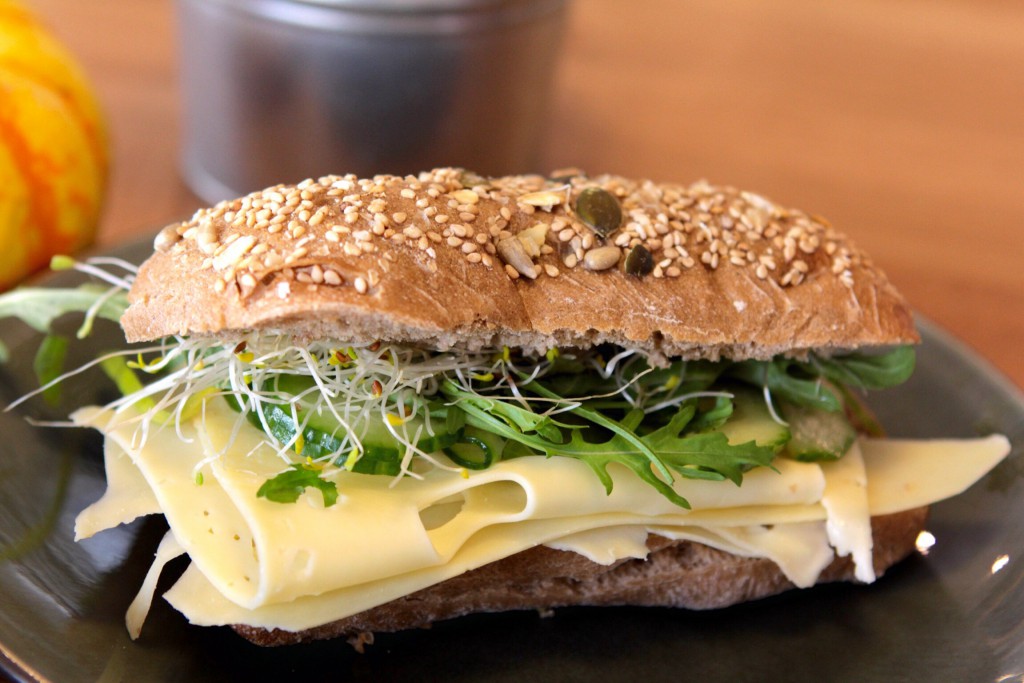 The vibe in this small but cozy place is calm and relaxed, the staff is friendly. A perfect stop for a nice little lunch when visiting this beautiful city.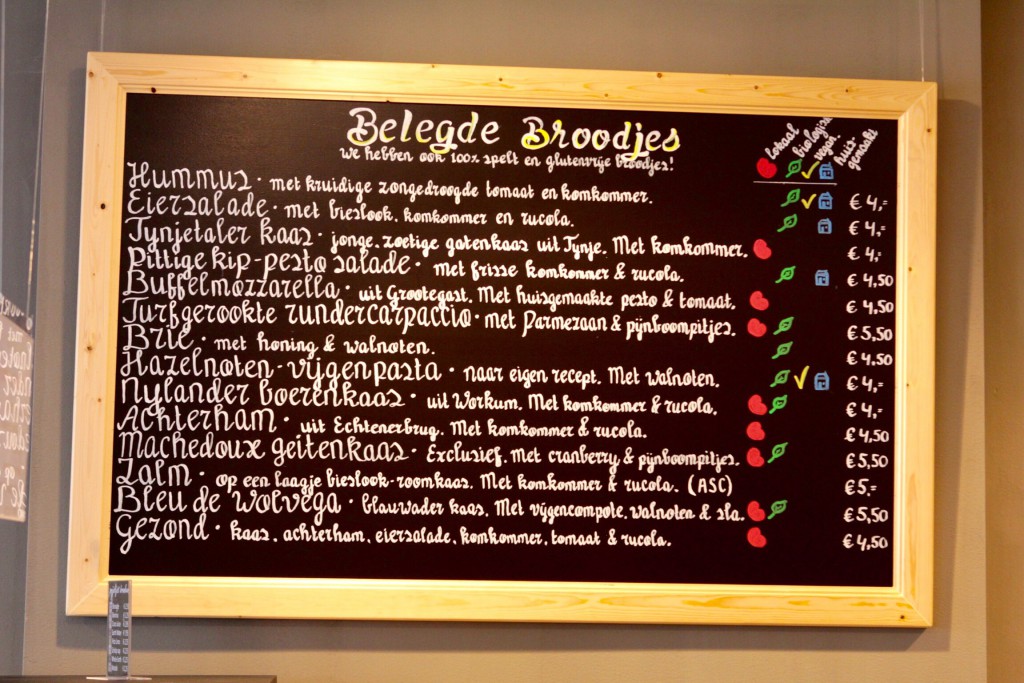 Oh, and if you're still in for a sweet something later on during the day, don't forget to try some 'suikerbrood' (sugarbread) in one of Leeuwarden's many bakeries or tourists shops.