Next to the charming village (with the not so charming name) of St. Adolphe d'Howard, on the border of a forrest, a small sauna complex arrises: The Spa d'Howard. Built in 1835, it makes it, by Canadians standards, a historical site.
From the spa you have a beautiful view on the small, flowing river (that will later flow into the Lake St. Joseph) which you may bathe in after coming out of the steaming sauna. The water, even in summer, is freezing, so no need for special cold water basins here (I'd rather stay nice and warm, so I'm passing on this one anyway). You have a choice of a Finnish sauna, a salt water bath and a steam bath. There are two terraces you can chill on, one has a wooden fire, which makes the place cosy and smell so good! Unfortunately (but understandably) I could not take any pictures from inside the spa.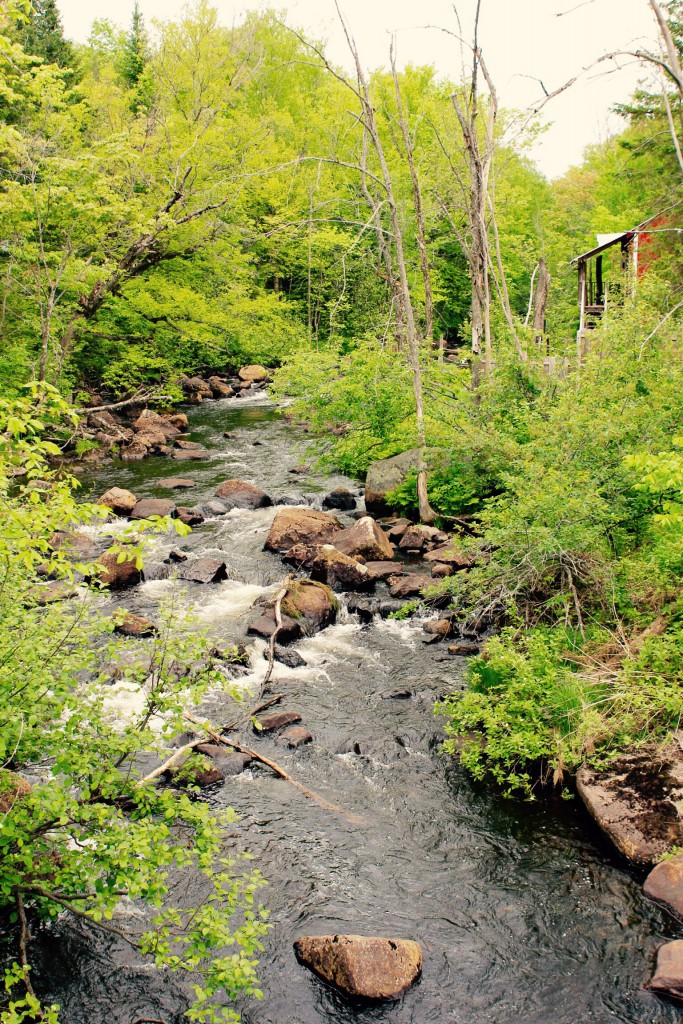 There is a small choice of massages and other aesthetic services, starting from 75 dollars, but we chose to only go into the saunas, which costs 30 dollars (22 euros) per person. A towel and unlimited tea are included in the price.
We went there on a rainy Friday afternoon in June, and had only a few fellow visitors. While we had a wonderful, relaxing experience, this spa must be even better in the autumn/winter when it's freezing cold outside and a thick layer of snow covers the landscape. Luckily for us, we are returning here in November, so we'll definitely check it out again (and update!).