During our stay in Vancouver, I could not not do some extensive Asian cooking. With only Asian stores around, we lived in the perfect place to buy all the ingredients necessary for some great rice and noodle dishes (and some desserts as well). Before visiting these shops (with awesome names like "the great one") I had no idea that there are about 10 kinds of Bok Chois, and 35 different kinds of Asian cabbages. Not to mention the extensive choice of various Chinese mushrooms and non identifiable dried objects. The Asian candy could have a whole article devoted to it, with the Durian-candy as a winner in the weirdest category: this candy is made with a stinky fruit (Durian) which is so stinky that is is forbidden in Singapore's public transport system and in some hotels!

Today I'm passing on the stinky fruit, going for something a bit more to my taste: a Pad Thai recipe, with a personal twist. Actually there are so many twists to it that it probably doesn't deserve to be called Pad Thai, but this noodle dish is delicious anyway!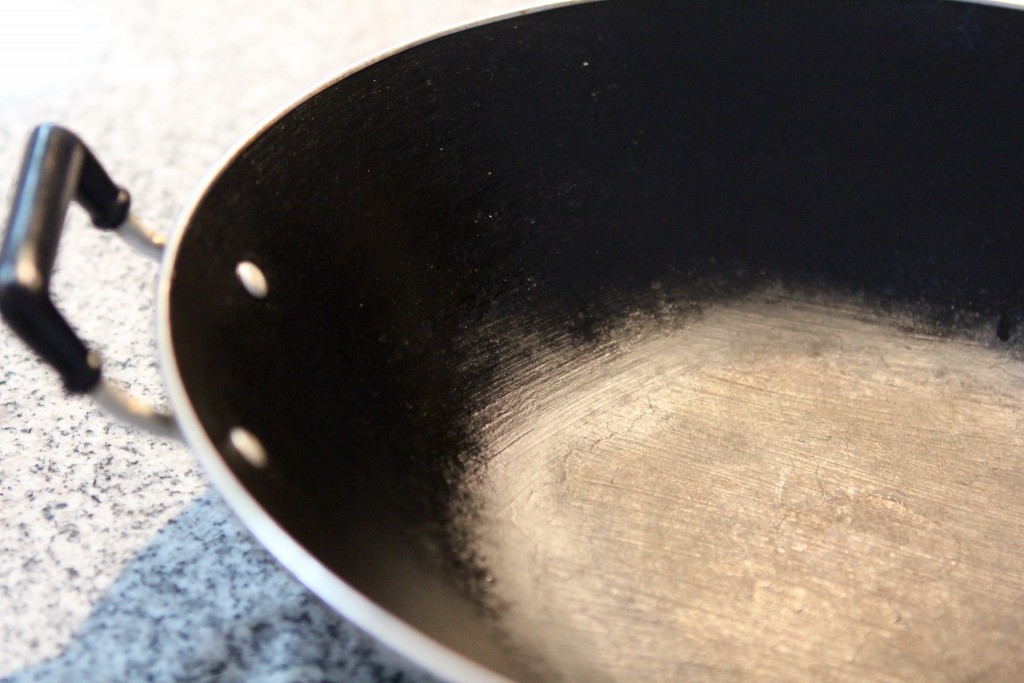 For 3 people you will need the following Ingredients:
240 grams of thin, flat rice noodles
3 table spoons of peanut oil
100 grams of tofu, cut into cubes
3 carrots
1 small onion
3 scallions
150 grams of Taiwanese cabbage (or something that comes close)
Two handfuls of bean sprouts
2 eggs
3 cloves of garlic
6 chives
3 table spoons of soy sauce
1 big handful of cashew nuts
1 handful of of fresh cilantro
Note: In a real Pad Thai you would use Tamarind sauce and fish sauce in stead of Soy sauce and add peanuts on the top in stead of cashews, so feel free to switch those according to taste. Shrimps are also often added to this dish. Usually you won't find carrots and cabbage in Pad Thai as well, but to make it more of a full meal, I added those in.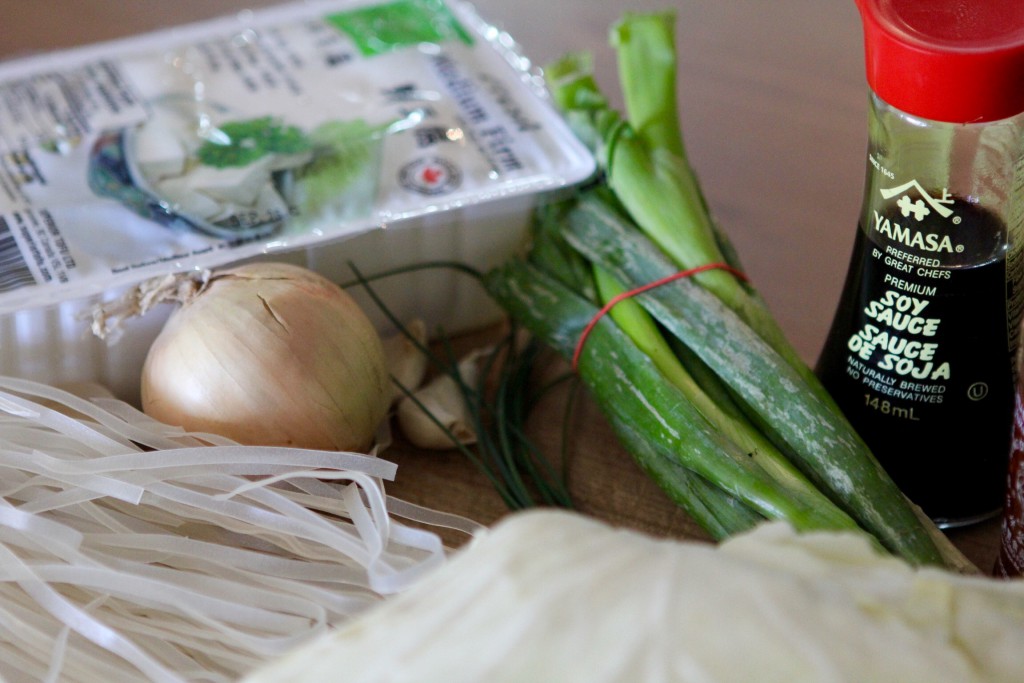 First soak the noodles in a bowl of cold water for about 30 minutes (no matter what the package says) then drain.
Heat up two table spoons of the peanut oil in a big wok pan and stir fry the tofu on medium heat for about 8 minutes. Add another spoon of oil and add the noodles, stir frying the whole for 5 more minutes on high heat. Chop the carrots, the onion, the scallions and the cabbage, and add them with the sprouts to the wok, and fry for another 3 minutes. Break the eggs open above the wok pan and stir everything around, spreading and cooking the egg evenly. Add the garlic, the chives, and the soy sauce and let it simmer for 2 minutes.
Crush the cashews, and sprinkle the portions of noodles with some cilantro and a spoonful of the cashew crumbles. Serve with hot sauce and chop sticks. Bon appetit!