We were lucky to call Pompano Beach our home for an entire month, and we sure did enjoy our stay. Tropical temperatures, palm trees and miles of sand beaches with beautiful clear water… I've stayed in worse places.
The city itself is not really a city with a cozy center, as it mainly consist of one long street. Some parts are very fancy (including private yachts), some parts are more basic. The part close to the beach has all the restaurants and bars, and is obviously most touristic. Public transport is great here, we used the bus many times to get to the beach.
A beach is a beach is a beach
I love beaches, but to me they're all the same, besides some basic things like temperature and whether it is a stone- or sand beach. Still I can say that Pompano Beach is the best family-friendly beach that I visited on the Floridian coastline. Plenty of space, coast guards every 50 meters and the ocean gradually gets deeper. Most of the time the ocean is pretty calm, making it perfect for small children. The water is so clear that you can see fish swimming, even without goggles. We saw a few manta ray's swimming by one day!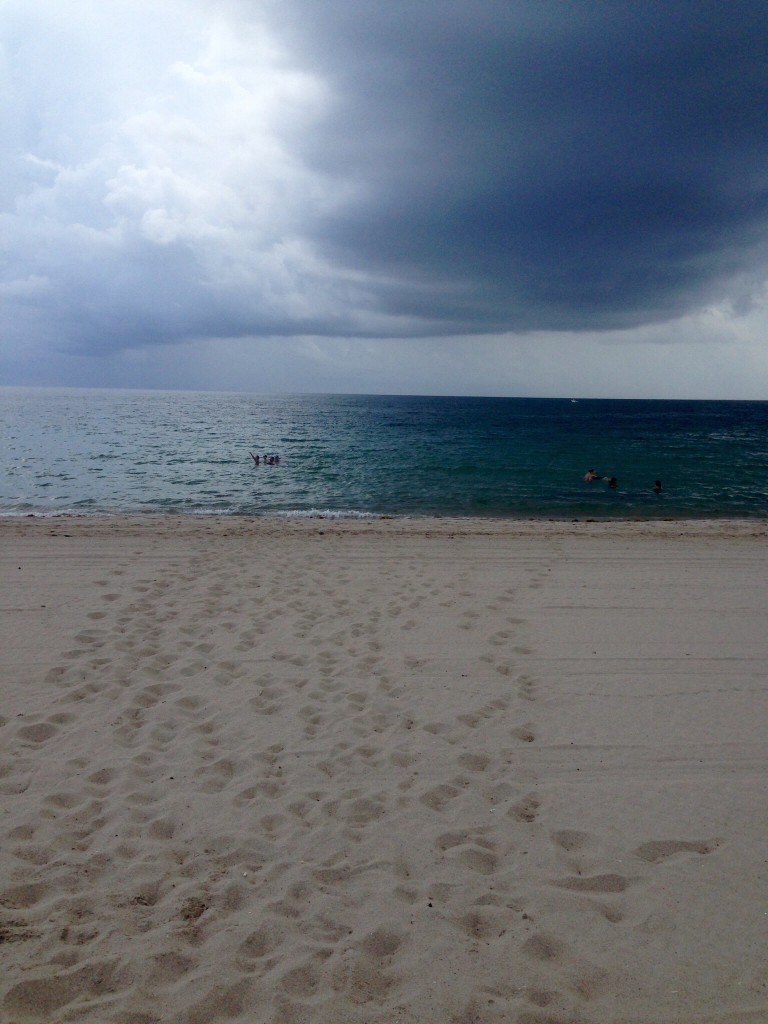 The beach in Fort Lauderdale, just some kilometers south of Pompano Beach, is very nice as well. Beautiful water, many palm trees to sit under and plenty of bars and restaurants around.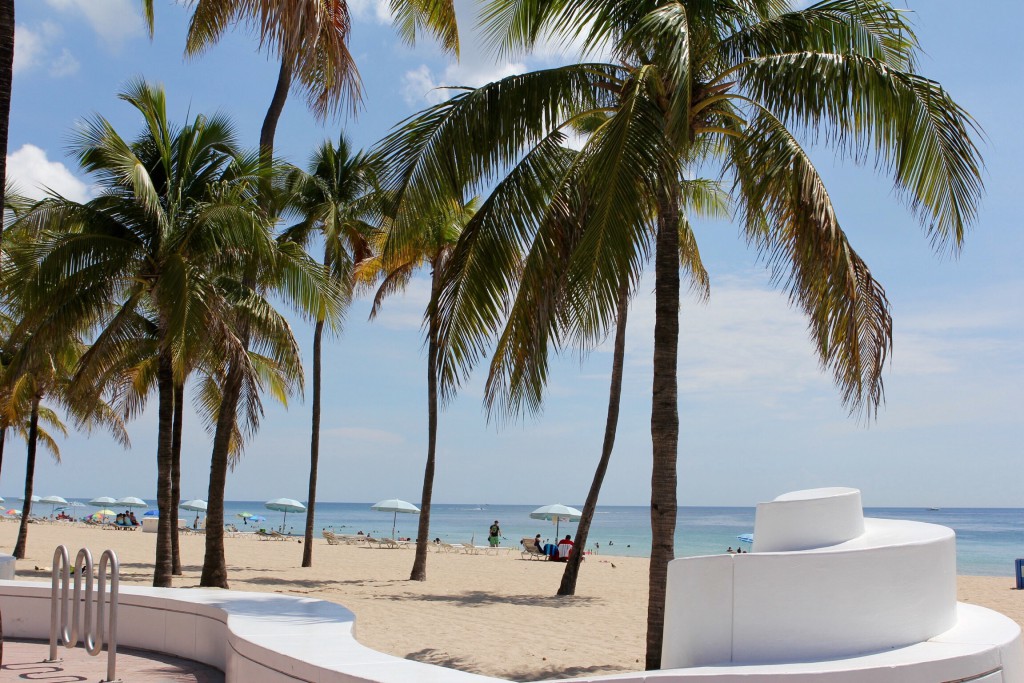 Sunshine state?
During our stay I kept wondering why Florida is called the 'sunshine state'. We saw the sun a couple of times in the morning, but other than that it was clouds, thunderstorms and rain. No wonder that the preferred time for tourists to visit Florida is winter, as this is when the weather is great: perfect temperatures (24-28 degrees Celsius) and sunny. From May through October the wet season runs, and this is when thunderstorms are a daily occurrence. The temperature is still excruciating though. Although an average of only 32 degrees Celsius, the humidity makes it feel like 40!
Forrest
A big tip when in the area of Pompano Beach, is the Fern Forrest Nature Center. This little rainforest features swamps, beautiful trees and flowers and many photogenic butterflies. The trails are quite easy, and you can choose from several loops (short or long). Some trails are built on an elevated deck, which gives a nice perspective, while some loops are on the ground (hello mosquitoes!).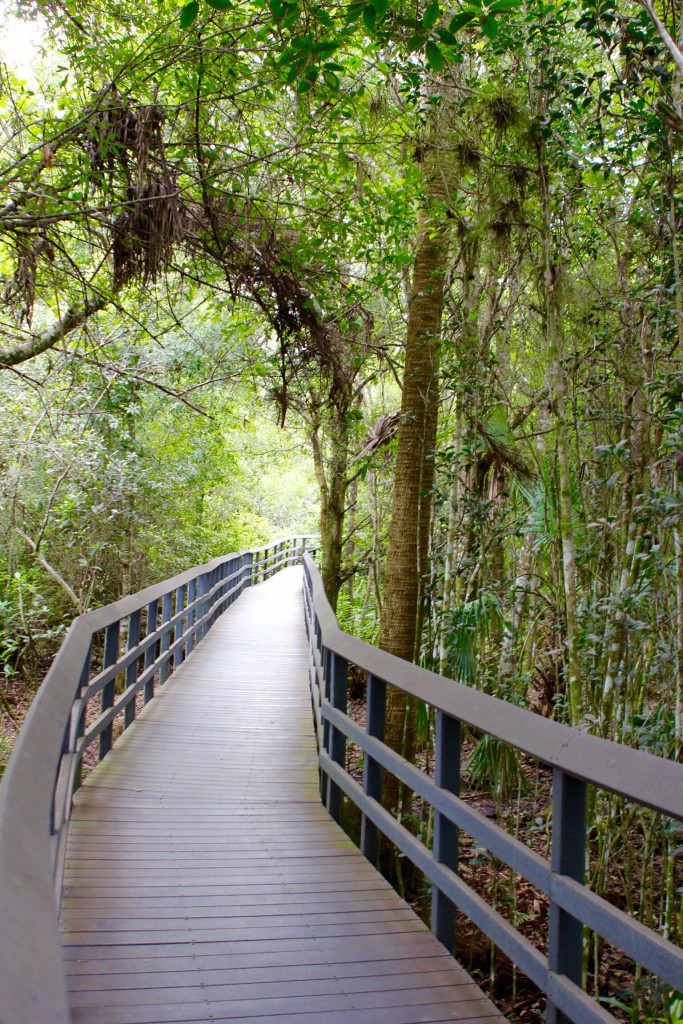 This forrest is a great alternative to the beach, a bit more active and definitely more shadow and coolness to enjoy! You can still hear cars at any point though, so you can't really pretend to really be out in the wild.