I Imagined Miami to be glamorous, with rich and famous walking around everywhere and huge parties in the streets. I didn't experience Miami to be like this at all. Although Miami Beach has the big buildings and fancy restaurants, and there sure are some rich folks walking around, the rest of Miami is more low-scale and doesn't scream 'party-city' all over.
I sure was not here for the parties anyway, and probably didn't even see a fraction of the party scene, but I still enjoyed the city of Miami, especially the beautiful beach.
There is a large Cuban community, centered around the area 'Little Havana', where almost every sign is in Spanish only. You almost feel like you are indeed in Central America!
Lemoni Café
We found a perfect place to have lunch, in downtown Miami. Parking is a bit difficult here, but once you found a a spot, it's free. Not looking like much on the outside, the inside has a lot more character. This place is super popular by locals, and therefore very crowded, especially at lunchtime. This makes the restaurant a bit loud, so you have to do some efforts to hear your table company or the waiters. You'll find all kind of people eating here; from business men to families with kids.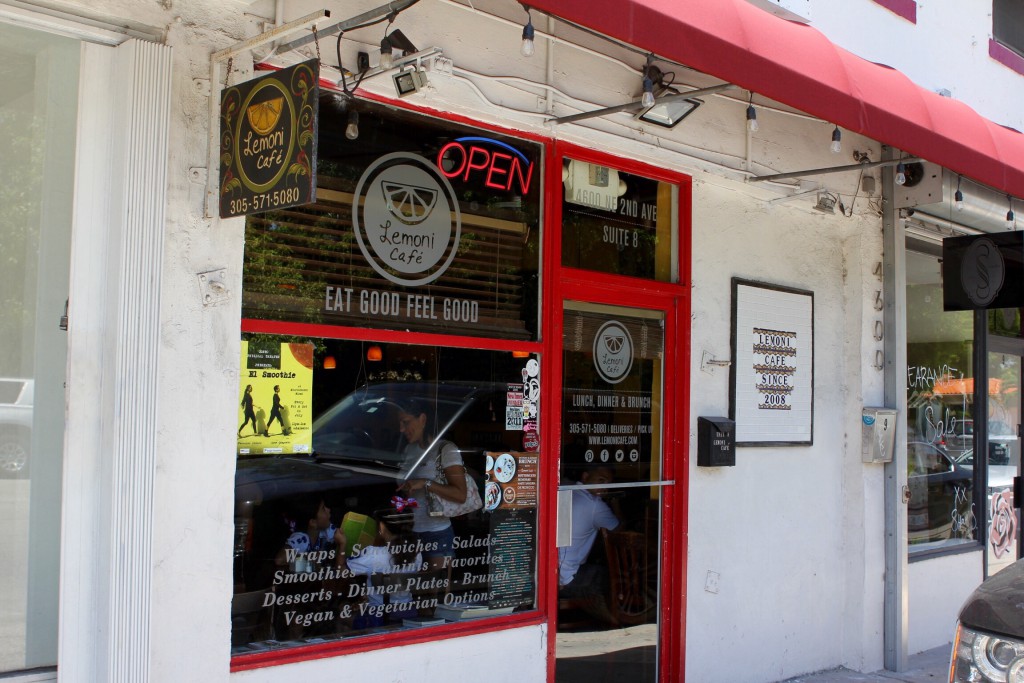 I would definitely recommend trying a wrap, pita or sandwich. The black bean burger wrap, which is a whole wheat wrap filled with black beans, cheese and some veggies was delicious. The lentil soup was nothing more than bouillon with some lentils, carrots and celery, and a bit disappointing. The simple garden salad however, was perfectly seasoned and well filled with lettuce, red onion, olives and bell peppers.
With a total of 21 dollars for two meals, this place is one of the affordable ones in Miami, and definitely worth a stop.