Halloween is celebrated on a whole different level in North America than in most European countries. Here in Canada every single porch is decorated with pumpkins, scarecrows and kitchy skeletons. All the kids get excited for the upcoming trick and treating, and every self respecting brand comes out with a halloween edition of their products. Halloween is an important holiday that people get quite excited about!
In the months prior to halloween, there's a fun activity as well; going to a pumpkin patch and finding your own perfect pumpkin! Although eatable, these pumpkins are usually used as decoration, and carved out in the famous scary pumpkin heads.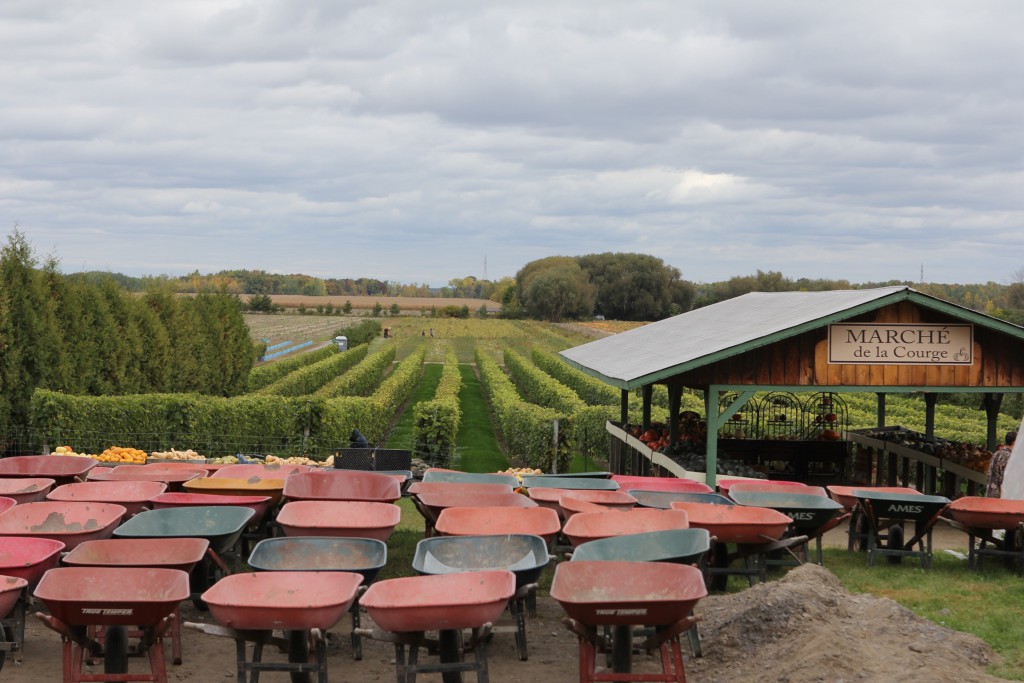 We visited the 'Centre d'interpretation de la courge', in Saint-Joseph-du-Lac, just outside of Montreal. Next to a restaurant and a small shop where you can buy things like 'pumpkin jam', they have a huge pumpkin patch open to the public. On the fields you will not only find the big pumpkins, but also about 20 different kinds of smaller squashes. These smaller squashes usually have a better taste, which I prefer to use in most recipes.
The field is very spacious, and in early October still full of pumpkins! You get your own wheelbarrow, and are free to stumble around the fields, picking your favorite pumpkins. For a big pumpkin, two butternut squashes, a carnival squash and an acorn squash the total came to 11 CAD (7 euro), a pretty good price for all the pumpkins and the whole experience! The nice thing about pumpkins is that you can store them the whole winter, so you can get a big amount at once. And you can serve pumpkins that you have harvested yourself, which is pretty cool ;)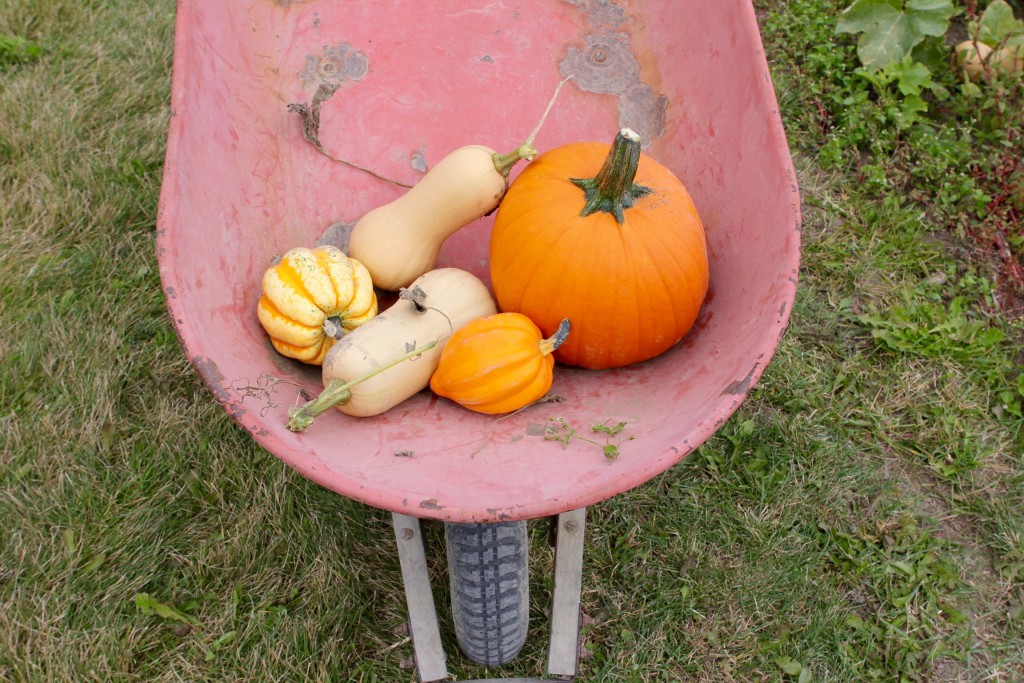 To finish of with my favorite (easy!) way of preparing pumpkin: cut your pumpkin (or any kind of squash) in half (no need to peel it), smear some oil on the cut part and sprinkle with some salt and pepper. Put the sides with their cut side down on an oven plate. Roast in the oven (200 degrees Celsius) for 40-60 minutes, depending on the size of the pumpkin. You'll end up with a super smooth pumpkin that is easy to scoop out of the peel and that you can eat just like that, or use it in a recipe (like mashing it into a pumpkin puree). Yum!