Seattle; the big city with a mountain feel and a rainy climate, with a Starbucks on every single corner… And this pacific metropolitan has more to offer than that. One of the most outstanding (literally) things in the surroundings is Mount Rainier, the 4392 meter volcano which can be seen on clear days. As big as the city of Seattle might be, it only takes less than one hour to get right into nature, where the landscape fits all kinds of outdoor sports. The city itself has many parks and a big stretched-out coastline, which displays the contrasting skies beautifully.

The icon of Seattle is the Space Needle, which can be seen sticking out from everywhere throughout the city. The Pike Place Market in downtown Seattle is a famous historical (1907) place to visit, and up to this day plenty of vendors sell their products, from fish to pottery. This is also the place where the oldest Starbucks in the world can be found.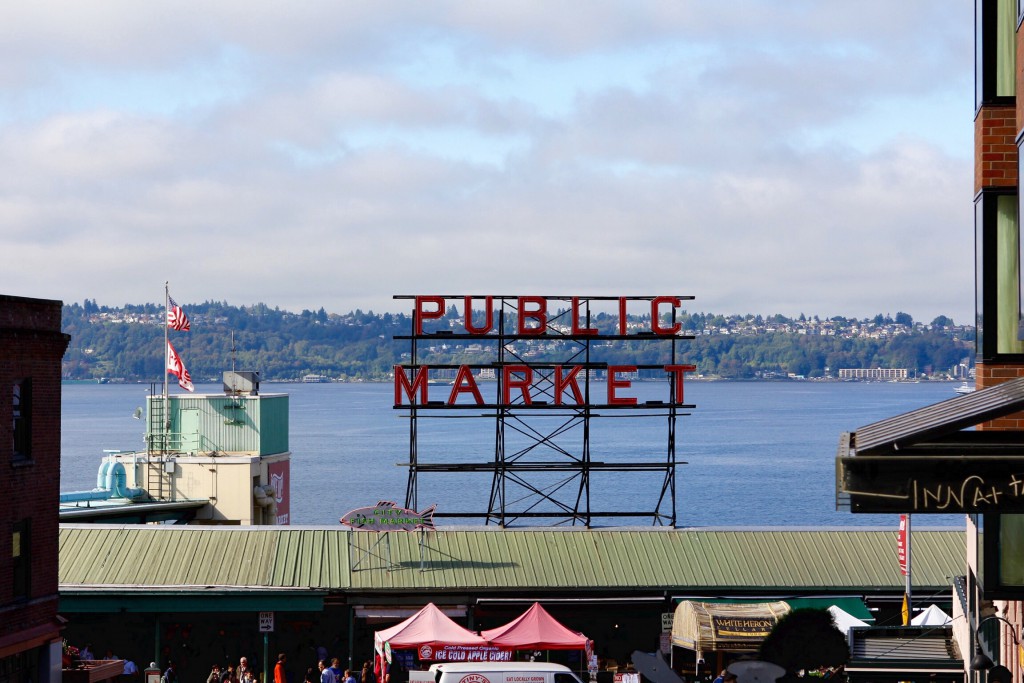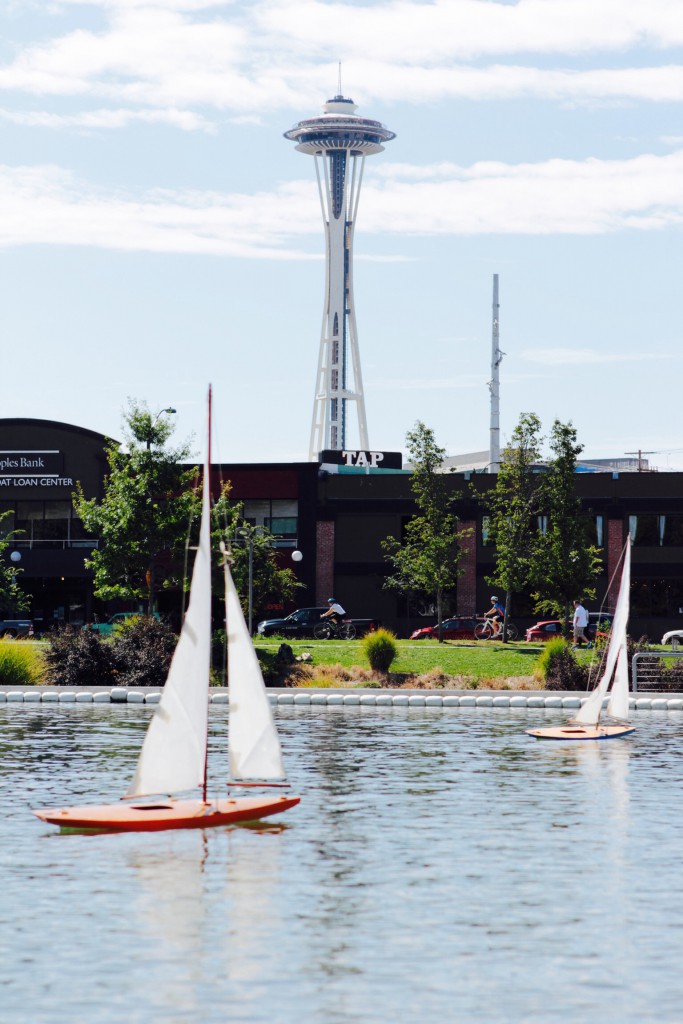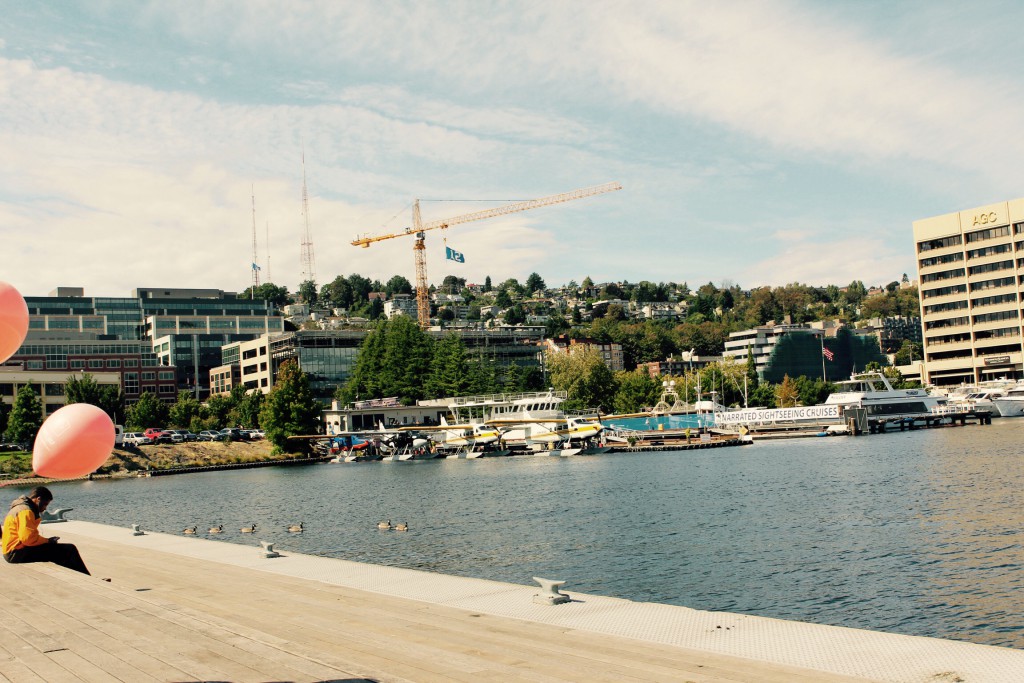 MOD Pizza
We decided to try out the MOD ("made on demand") pizza chain, which was founded in Seattle in 2008 but now has over 30 locations all over the US and has 50 more restaurants in the near future. The reason why this food chain is so popular? For 7,50$ you can add as many toppings on your pizza as you want. The base is a thin pizza crust, made from organic flour. The sauce is yours to choose (e.g. tomato sauce, white sauce, pesto or garlic rub), then there are 10 kinds of meat, 16 types of veggies, 6 types of cheeses and different spices to choose from. You can make the craziest combinations without any fear, because in case you don't like your creation, the people at MOD will make you a new one for free.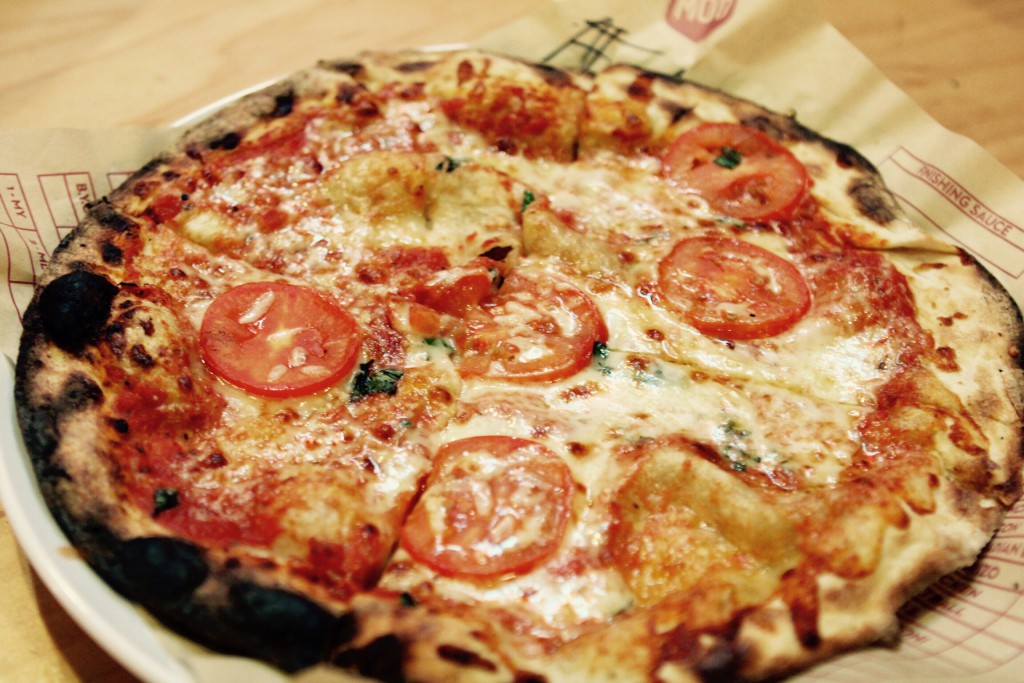 The other cool thing from this place: you can make your own pizza salad. You pick the ingredients for a salad (again, unlimited choice) like lettuce, basil, spinach, onions, brocollini, artichokes, sun-dried tomatoes and meat and/or cheese. Choose your dressing, and your salad is done! All you have to do is pour the salad on the crust, and you're ready to have your salad pizza! Pretty perfect combination, if you ask me.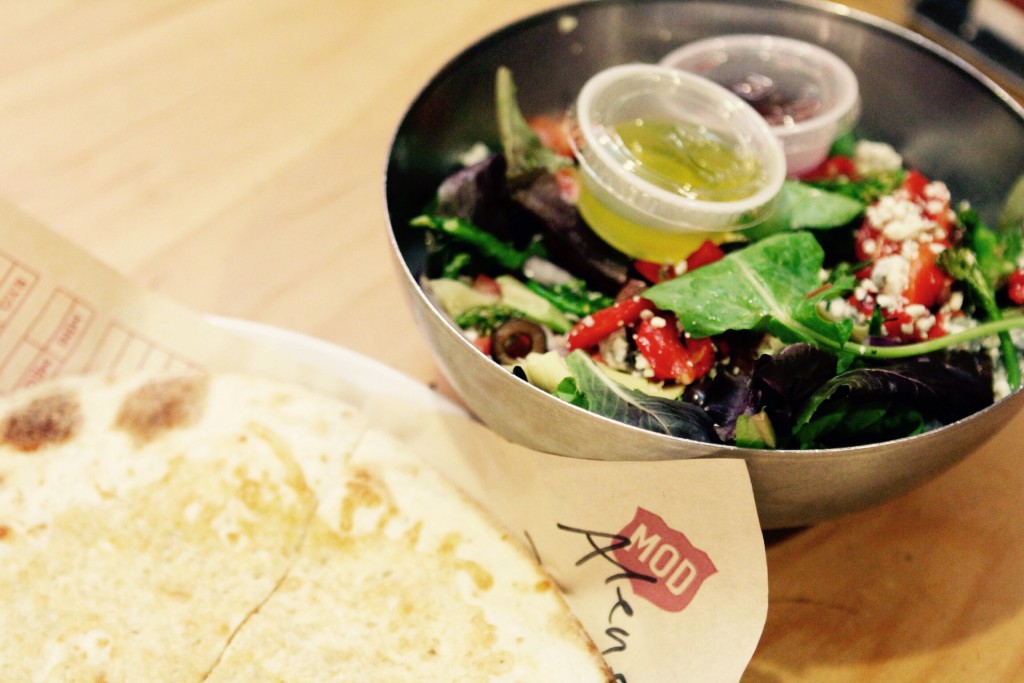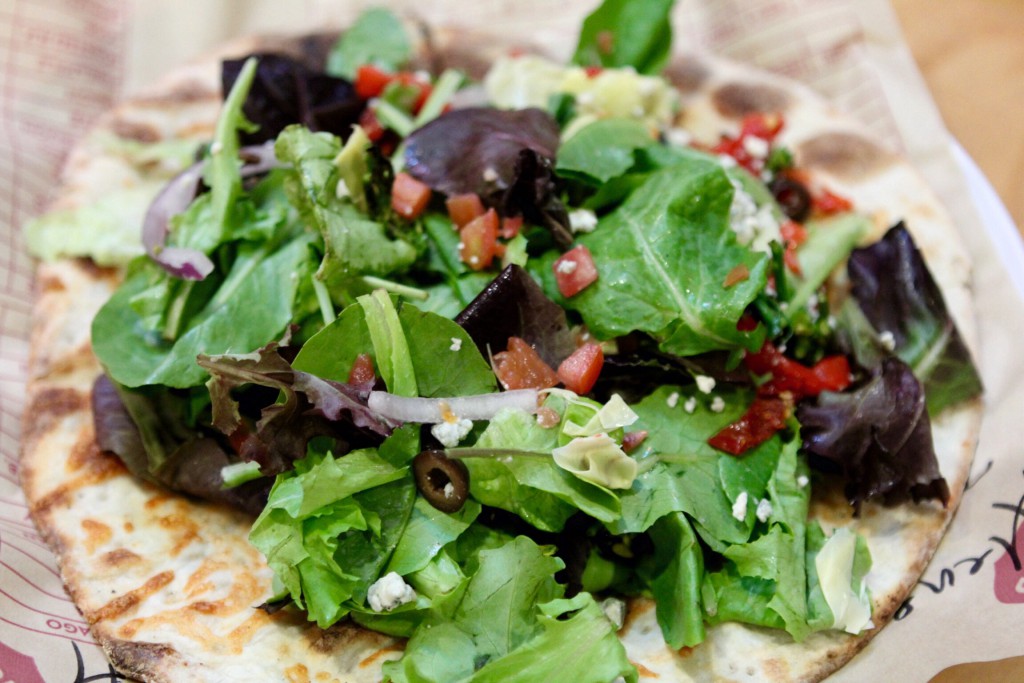 There is plenty of space to sit down in this Seattle location, and if you don't mind having the staff shouting the orders out (VERY LOUD), it's a pretty good place to sit.
MOD Pizza Seattle: 1302 6th Ave, Seattle, WA 98101, United States