Between Ottawa and Toronto, next to lake Ontario, you can find the city of Kingston. It's at the border of the region of the Thousand Islands (yes, from the salad dressing!). People come here to enjoy the lake, do some sailing, stroll on the boulevard or go to prison. The famous Kingston Pen prison is actually no longer in use, but functions as a museum where you can have guided tours.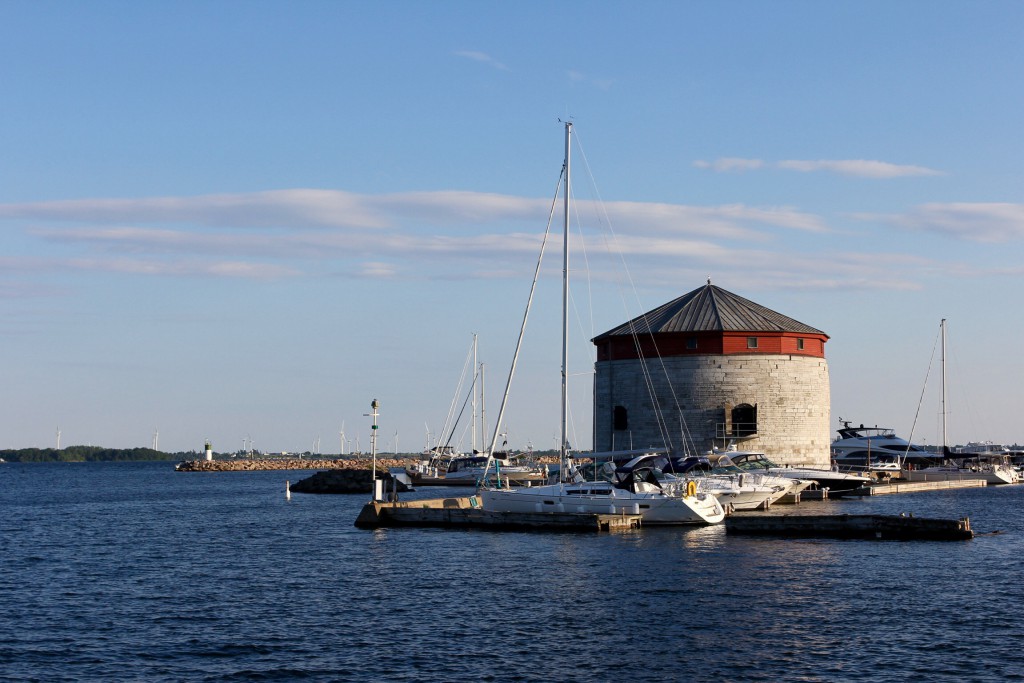 We had great weather when we visited, so could enjoy walking at the lakeshore. Lucie had fun looking at the seagulls, and imitating them. It was prom night in Kingston, so everywhere we looked where boys looking uncomfortable in their slightly oversized suits and giggling girls in little groups, dressed up in over the top dresses.
Although the city itself is quite small, it has a nice atmosphere and had a real holiday vibe going on. A great stop on our way to Toronto.
The Sleepless Goat
We had dinner at the Sleepless goat, a big restaurant/ cafe that serves vegetarian and vegan food. The inside is quite big and there's a nice little play area for children. The place is a bit dark though, which makes the atmosphere somewhat cold.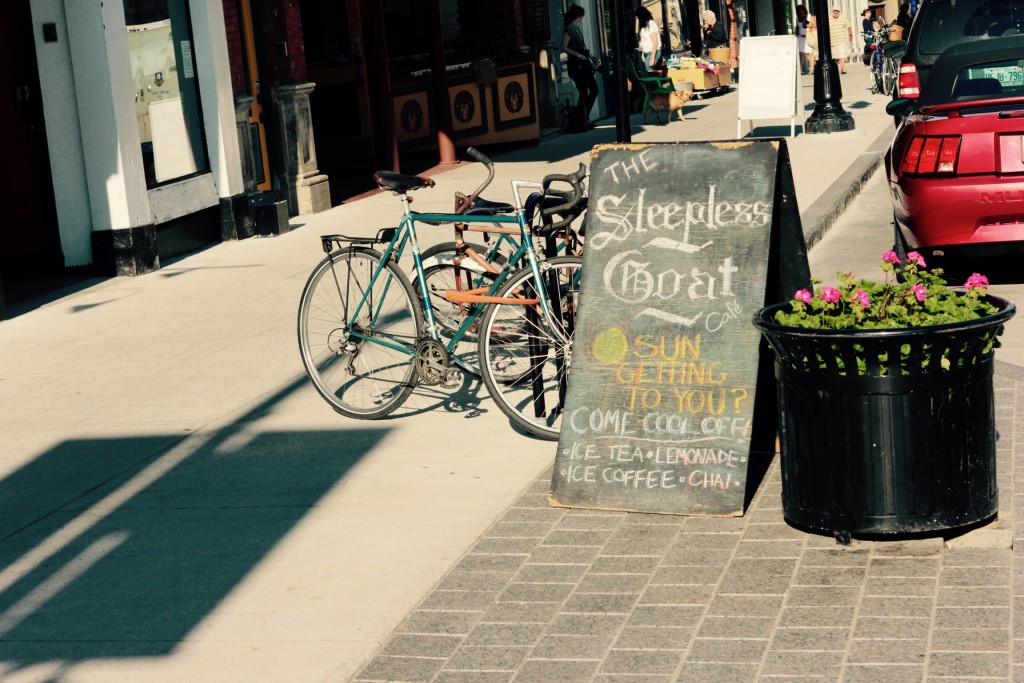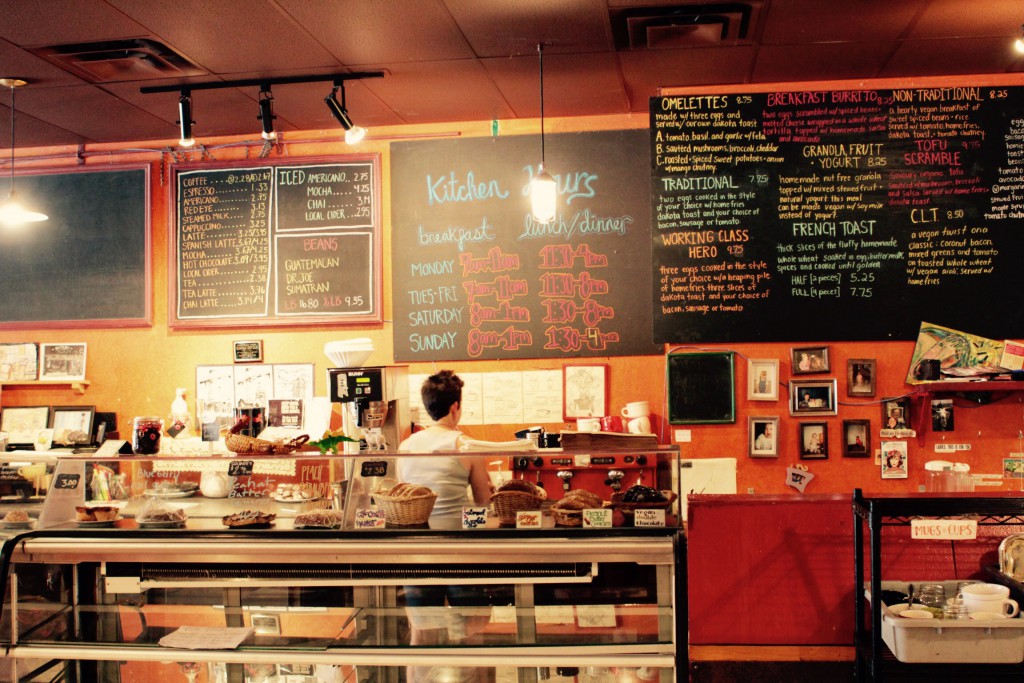 The food was good, we shared a plate of vegan peanut-noodles and a vegan burger. Especially the noodles were worth it; fresh, crunchy vegetables with a creamy peanut sauce. The burger was good, but not much more than just a veggie burger. It was served with a fresh salad. We had a good dinner here, and the menu offers plenty of other interesting choices. If in for a healthy meal, it's worth stopping by!