For an active getaway in the Laurentians, you have plenty of choice. Next to the many hiking possibilities, this region offers the longest bike trail of Canada! With a total of 232 kilometers, the trail reaches from Bois-des-Filion to Mont-Laurier. The name 'Le Petit Train du Nord' ('the little train of the North') refers to the historical train, that was used from 1896 to 1990. Never an economical success, the train-tracks were replaced with this huge set of trails, that can be used for cycling, hiking, skiing and snow-mobiles.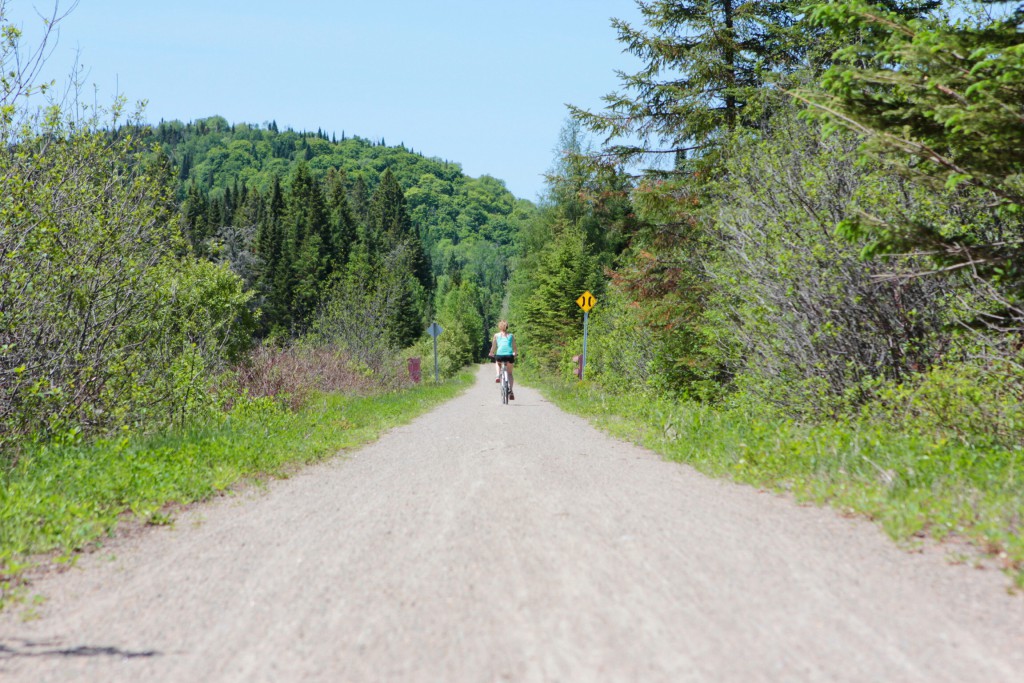 We decided to leave our skis at home, and borrow some mountain bikes to get a taste of this bike-trail! We started at St. Agathe-des-Monts and went up north from there on. Now mountain biking is something else than city biking in Holland, but I have to say that this trail is very easy and quite flat, even by Dutch standards! The pavement changes from crushed limestones to asphalt and is well maintained. There are no cars allowed, so you will hear nothing but the sound of frogs, birds, the flowing rivers and a few mountain bikers passing by.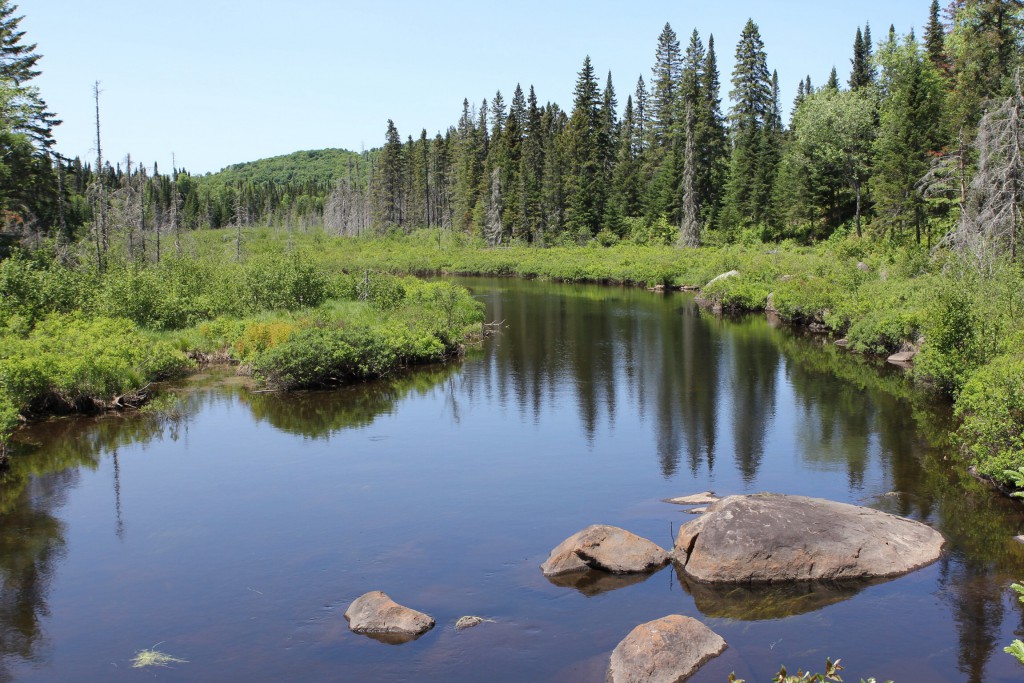 Every five minutes there is another beautiful scene to be discovered; a little lake, a tiny waterfall or a down streaming river.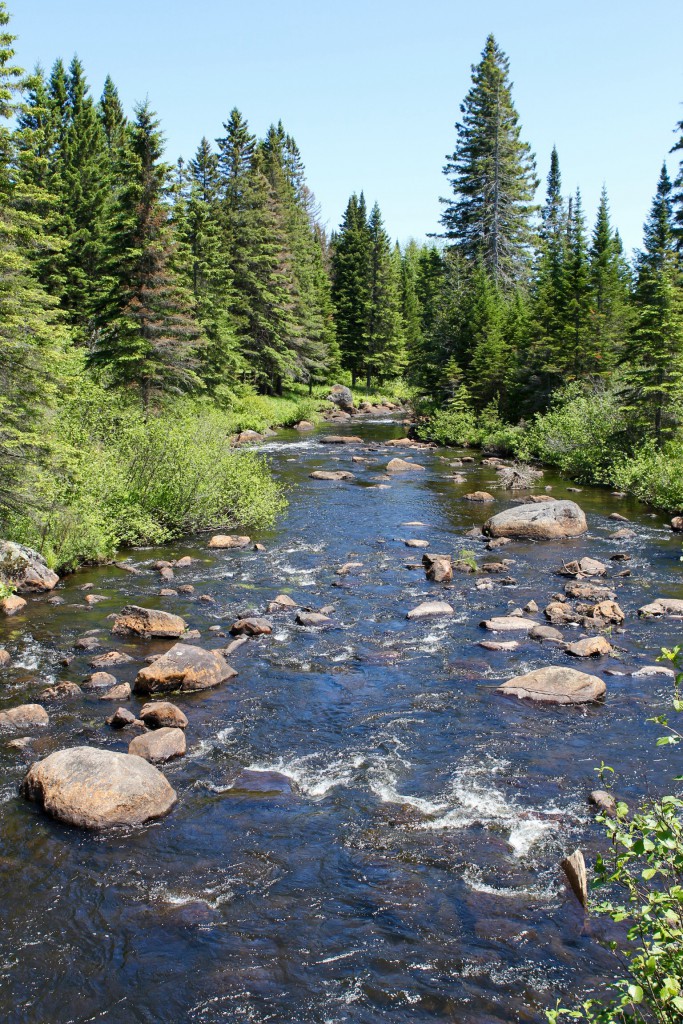 Along the trail you will pass old train stations that are still preserved, and that are now used as tourist information points and as cafes for the bikers to replenish themselves with drinks and food. Too bad that they did not preserve a part of the old railway, it would have been nice to see this. Inside the stations however, you will find some historical information and pictures.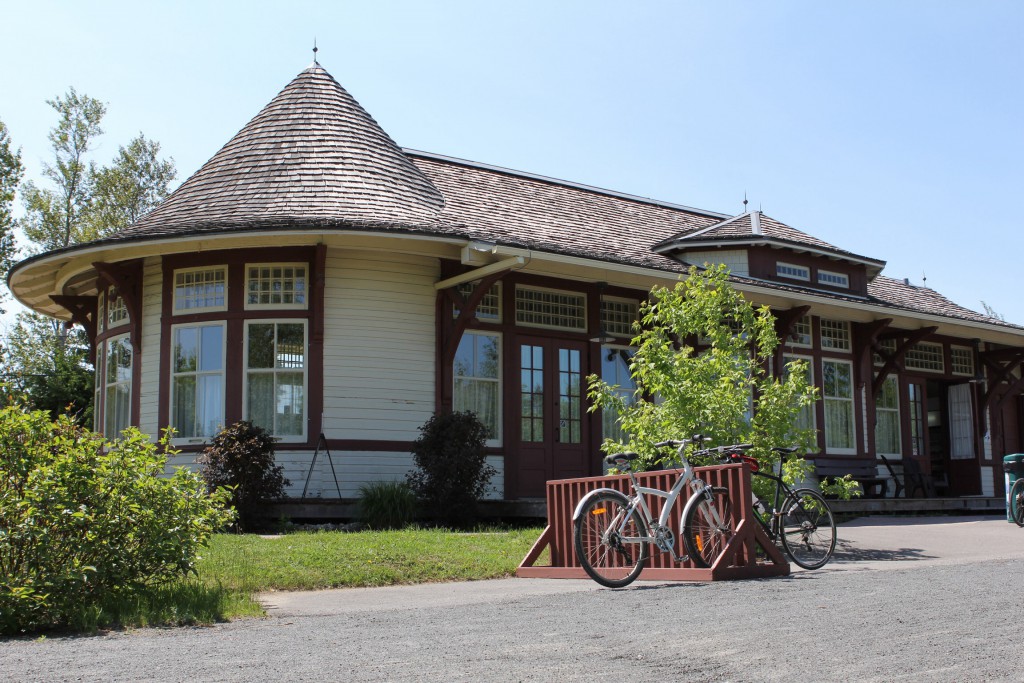 All in all, this biking trip is totally recommended if you feel like having a great tour in the nature and having some exercise at the same time. Bikes can be rented in some of the villages and cities surrounding the trail.