New York City is not necessarily the first place you think of when it comes to doing things on a (small) budget. And if you're into shopping high-end brands and visiting the latest Broadway shows, NYC will definitely not be easy on your money. But for me visiting a city is about walking around the streets, smelling the air, observing the little scenes of life and that way get a taste from what living in the city is really about.
NYC is the best place to do all this. As big and as huge as the Big Apple might seem at first, walking around in Manhattan for only a few days can make you feel familiar quite fast, and instead of being intimidated, you will feel embraced by it and have become part of it. You'll finally understand what Alicia Keys and Jay-Z where saying all along.
So now that you have spent all your money on plane tickets and expensive hotels, why not choose to discover The City for absolutely nada? You only might want to keep some money aside to have some food, and for the subway for when your feet get tired (and trust me, they will).
These 10 things to do will cost you nothing, but make you fully discover New York City!
Ferry to Staten Island
In stead of paying money to go on a boat that takes you to the Statue of Liberty, why not take a free ferry that will give you a close look on the statue and give you a superb view on Manhattan? Remember to sit/stand on the right side of the ferry (coming from Manhattan) to see the Statue of Liberty. On the way back, the best place to be is at the front of the boat, as you will have a great view over Manhattan.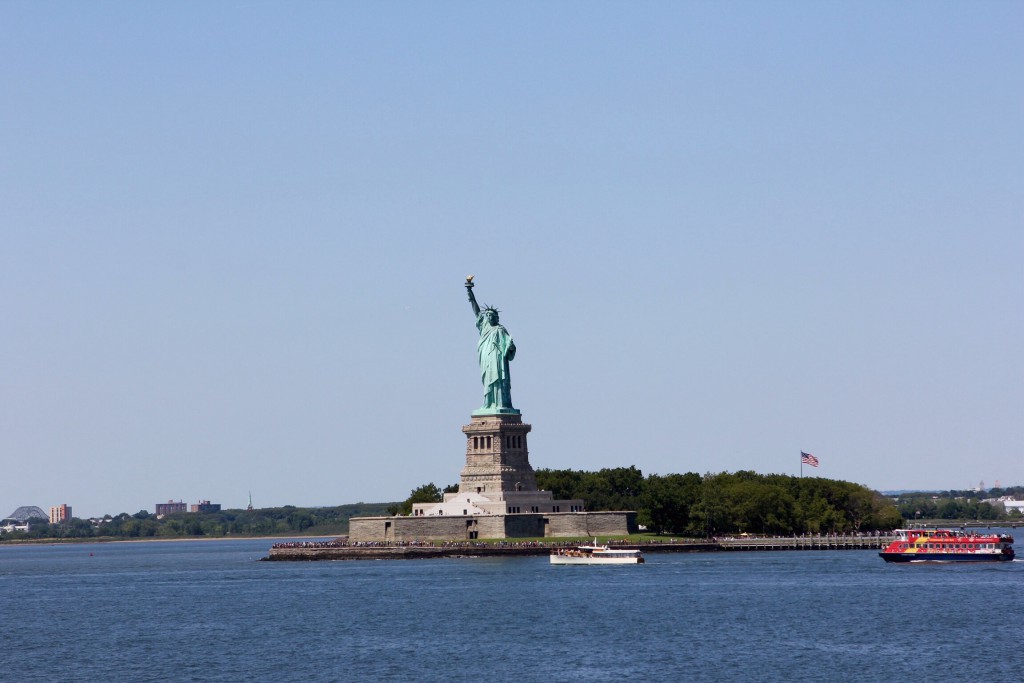 The ferry departs from the Whitehall Ferry terminal and takes about half an hour to cross to Staten Island. They leave about every half hour and can be very packed. If you're on a tight time schedule you might want to keep this for another visit, as it can be pretty time-consuming.
Times Square
Of course a visit to NYC is not complete without having visited Times Square. The buzz and visual over-stimulation cannot be transferred on pictures. If you want to see the largest digital billboard in the world, see a naked cowboy or three life-size Elmos walking around next to each other, then this is your place to go. The huge M&M store on Times Square is worth visiting as well, you will never have seen so many M&M`s in so many colors!
Central Park
This park is unimaginably big. Walking around here makes you wonder how they could have made so much space in their urban design, and preserve it that way. It's such a great place to stroll around, have a little picnic or, if you have any kids with you, visit one of the many playgrounds.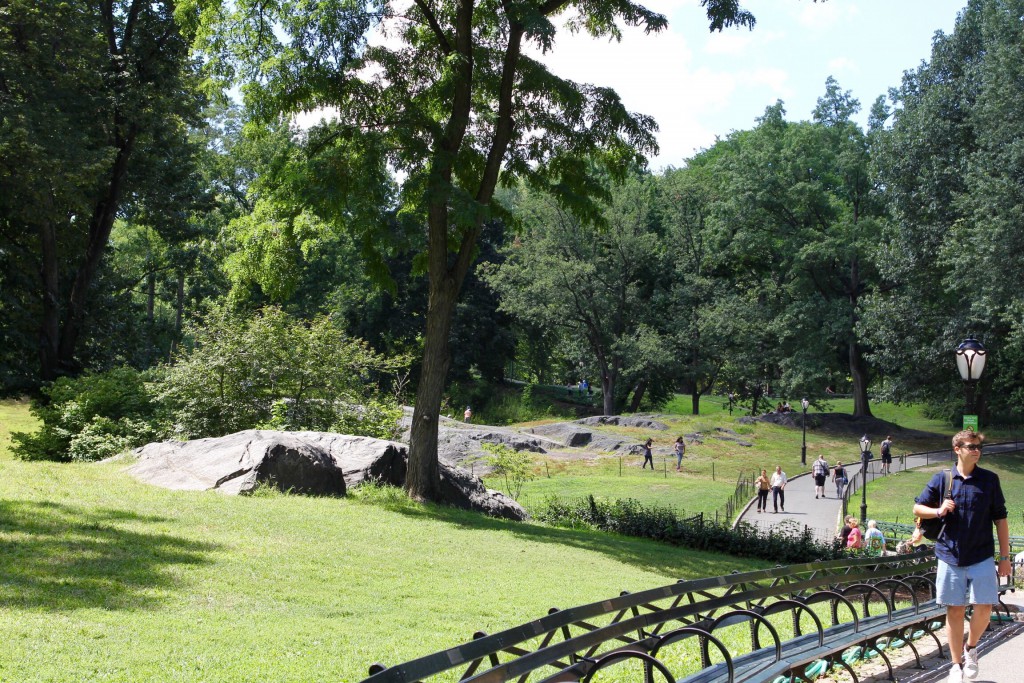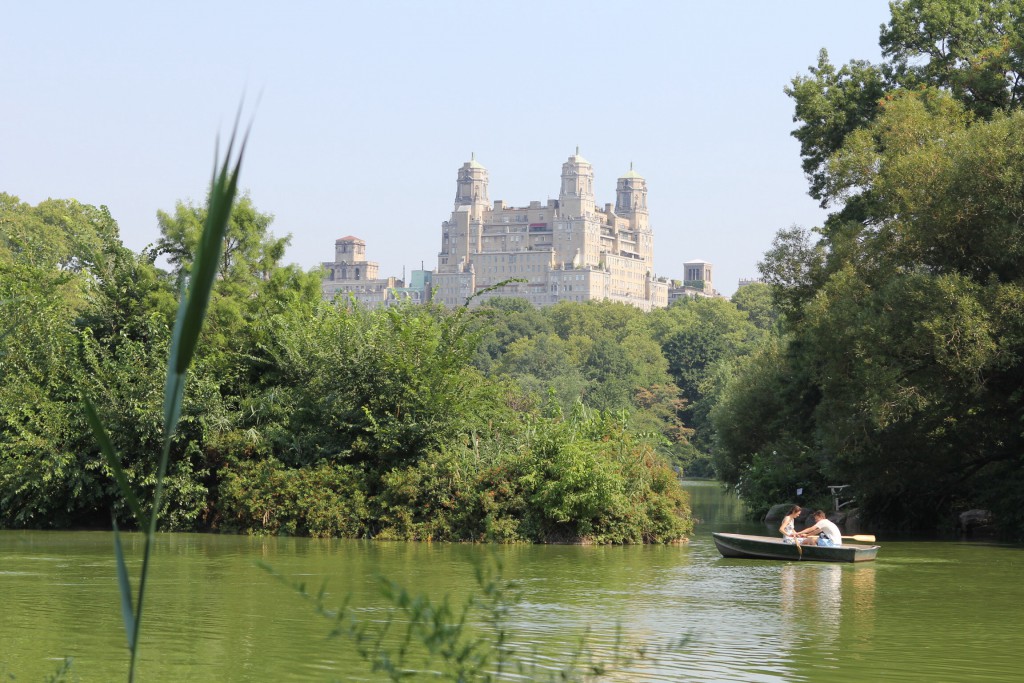 Chinatown
Maybe not the first place you think of going when visiting New York, but Chinatown is a really unique area to visit. Walking around here makes you travel to Asia for a while, and is nothing compared to the small Chinatowns in Europe. In terms of food, you'll see the strangest (from a Western point of view) things coming by, that you might or might not want to try.
Cross the Brooklyn Bridge
My favorite thing from all of these is crossing the Brooklyn Bridge by foot. You'll have an amazing view on Manhattan, and seeing the bridge from so close is pretty cool. The walk is quite calm comparing to the Manhattan Bridge, that has a subway and cars passing much closer to the pedestrians. Just keep in mind that you will not be the only tourists doing this walk :)
Grand Central Station
The Grand Central Station is how a train station is supposed to look. It's well worth stepping inside here and see the magnitude of this building. This station has the most platforms from all the train stations in the world (44). Fun fact: Cornelius VanderBilt, who built the first Grand Central Terminal in 1871, originated from my hometown in the Netherlands: de Bilt. Other fun fact: His father was the founder of the first Staten Island ferry, the one I described earlier in this article.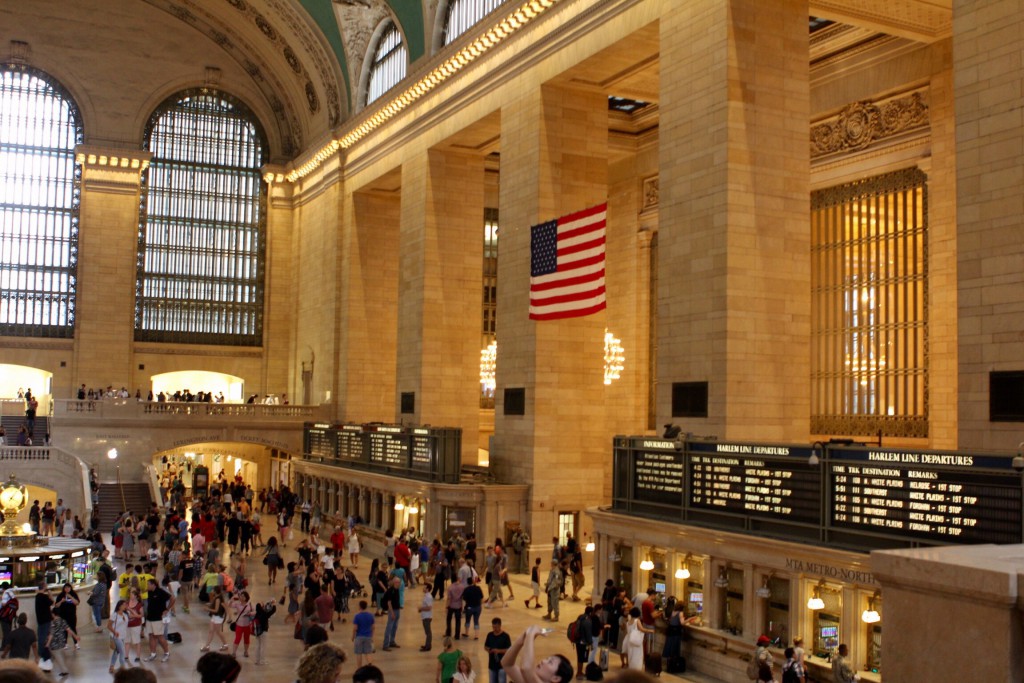 Public Library
Another very nice building to visit is the New York Public Library. The halls are immense and the architecture is beautiful. They offer free guided tours twice a day, and there are often (free) photo exhibitions to visit. The coolest thing you can find in the library is in the children's section. This is where the original Winnieh the Pooh and his friends can be visited! This teddy bear, given to a British little boy for his first birthday in 1921, was the inspiration for his father (A.A. Milne) to create the stories about Winnieh the Pooh. Unfortunately, when we visited, the animals where out ('to the doctor') for restoration. They will be back in the fall of 2015.
Festivals
New York City offers plenty of free festivals, workshops and other activities. You will find stuff to do all year round, although most activities will be organized in summer. Music festivals, free yoga workshops, workshops for kids… Many parks offer free movie nights as well. Seeing Titanic will be a whole other experience when seeing it on a hot summer night in Central Park!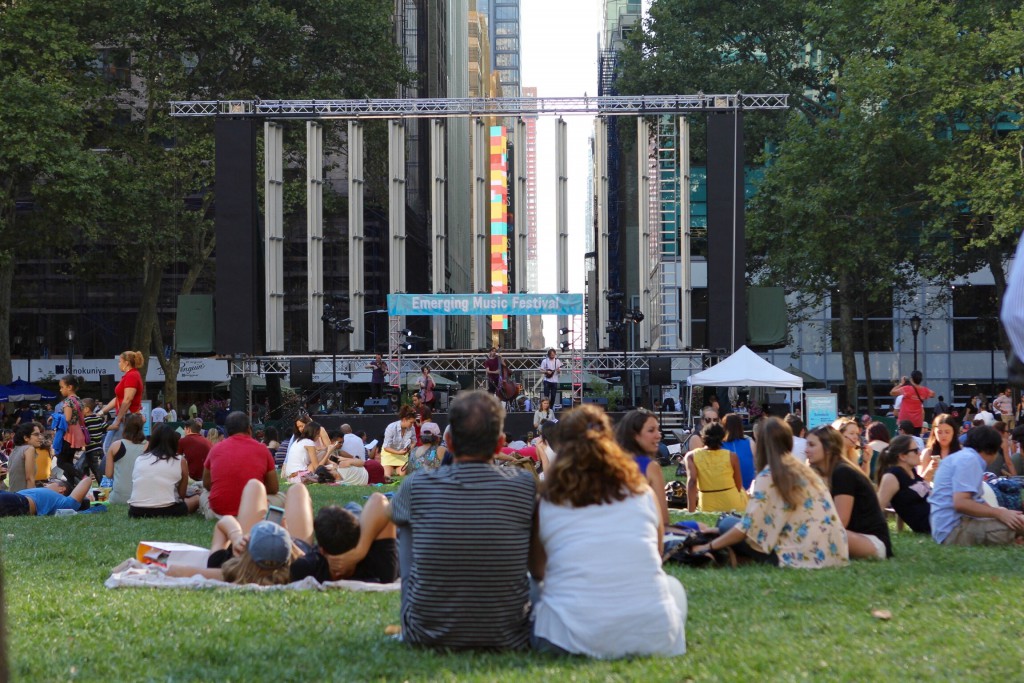 As seen on tv
How cool is it to see a place you know from a movie or a tv series in real life? Sure, you can do an organised Sex and the City tour (I've even heard good things about it), but why not do the research yourself and find the places on your own? From the place where Marilyn Monroe's dress blew up to the action scenes of Spiderman, NYC has been the setting of so many films! Tip: after visiting NYC, watch I am legend where Will Smith drives around deserted Manhattan (or do like me and skip all the scary zombie parts).
Bonus question: who recognizes this building on the picture, featured on a 90's hit series?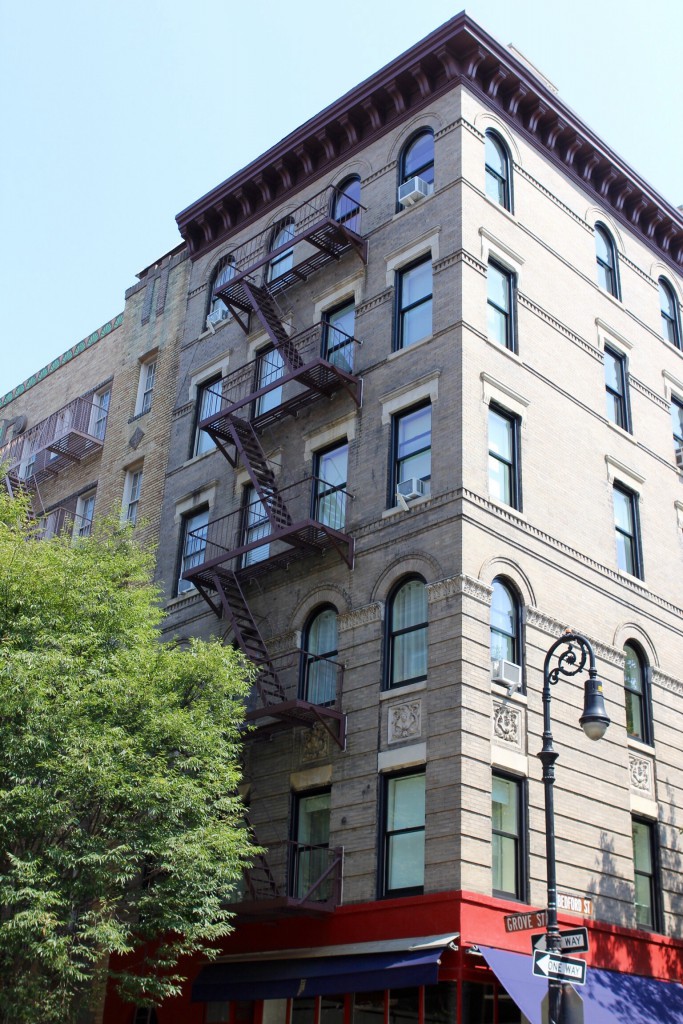 Visit markets and supermarkets
What I always love to do in cities is visiting markets, and if it the country is new as well: visit supermarkets! I wrote an article about what NYC markets are my favourite, but I`ve spent quite some time in my favourite supermarket as well: Whole Foods Market! Living in Holland, I don`t get to shop here normally so when I`m in the US I always go find one, as this place is grocery heaven. For all the other unlucky people that don`t have a Whole Foods in their hometown; I have an article coming up on this supermarket and why it`s my favorite.