With more than 40.000 eating spots to choose from, New York City has it all in terms of food (and in terms of many other things, but that aside). How cool is it that we will be living here for a whole month! But where to start the search for the coolest places?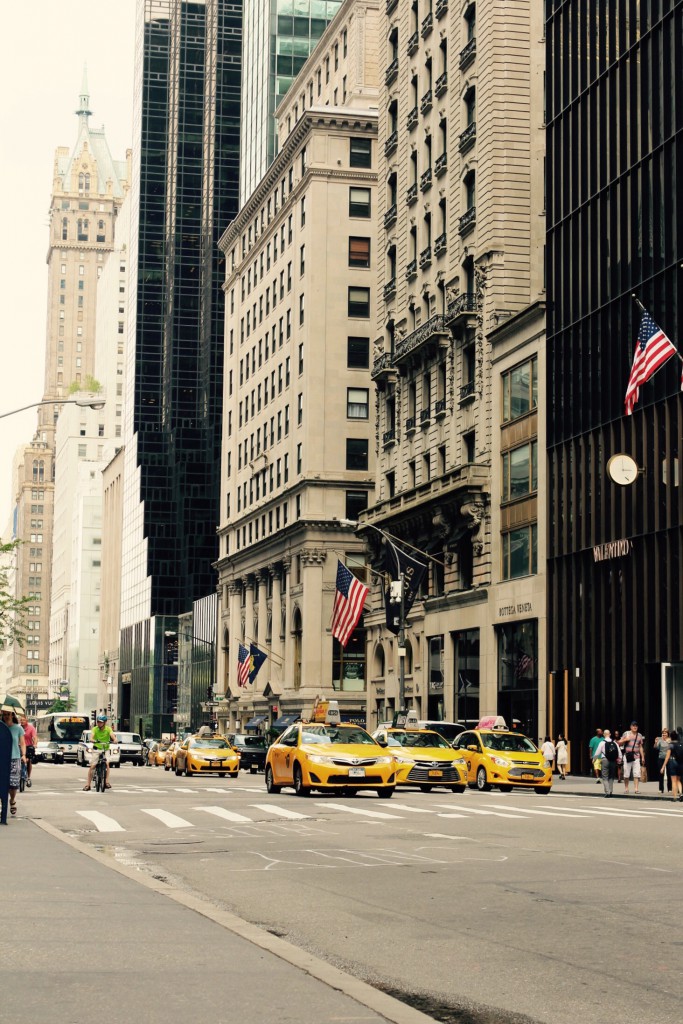 You can find about anything in this city that you could ever think of, and just as many places that you could never even have imagined. There's the hidden gems: a small, cheap pizza place that turns out to make the best pizza in the world (yes, you'll read about this on my blog soon!), and then there's the extravagant, unaffordable places where you have to reserve months in advance (no, you probably won't read about these on my blog, although I recently visited a pretty exclusive place that I will definitely share!). And then there is everything in between. So much choice, it makes me envy the New Yorkers, and it answers my question to why people here never seem to cook at home.
By Chloe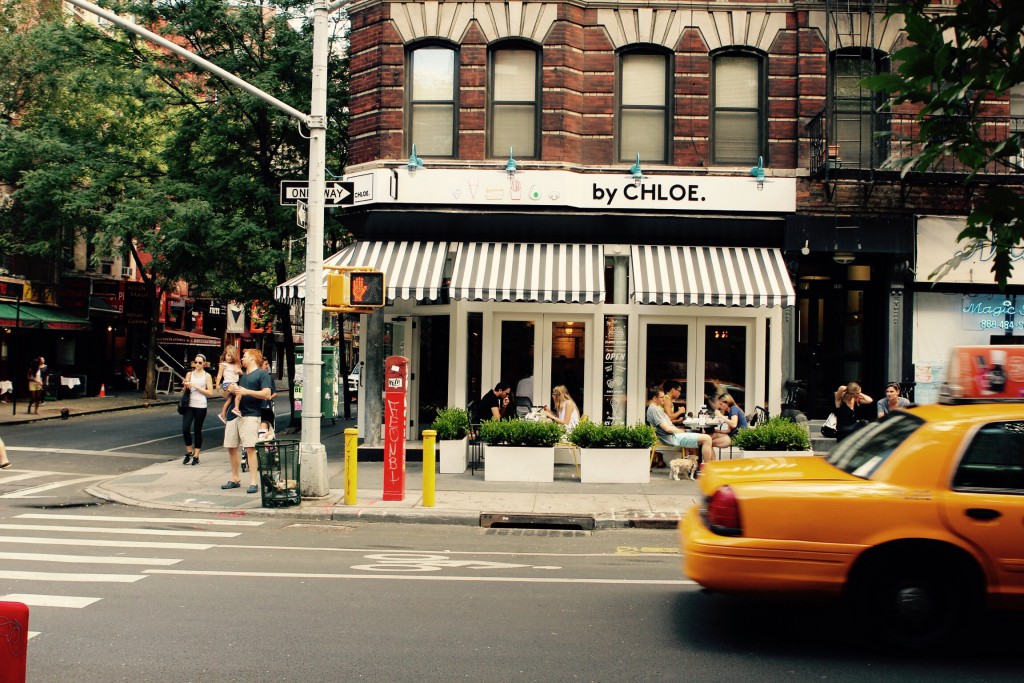 Well, you have to start somewhere, right? And why not do it at a healthy place? By Chloe, located in Greenwich village in Manhattan, is a café, juice bar and bakery in one, serving from brunch to dinner. Although you'll find things on the menu like 'bacon' and 'meatballs' everything they serve here is 100% vegan. Ingredients used are mostly seasonal and locally sourced.
The place has a clean, modern look and has a cozy vibe; you want to stay and hang around! Unfortunately we did not have a chance to hang around for very long. We visited on a weekend, so the place was crowded. So crowded that we had to take the meal to go, which is actually not such a punishment with sunny 30 degrees Celsius weather outside and a park at five minutes walking distance. About everything on the menu looks good, but in the end we settled for a small pasta with avocado-pesto sauce and a 'spicy chorizo' salad with black beans, quinoa, avocado and corn.
They both were as good as they look. The pasta was smooth and very flavorful, and the salad super fresh and very well filled with delicious ingredients. A big shout out to the amazing basil-lemonade, of course home-made and the best lemonade I've had.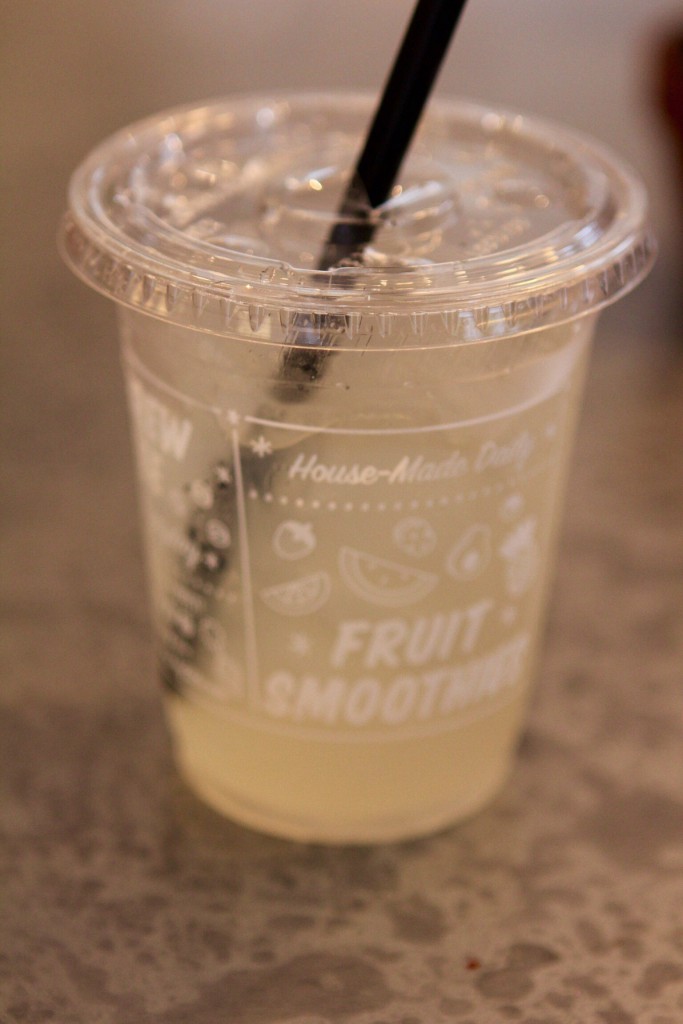 The price is very reasonable. For the food and the drink that you see in this article we payed 20 dollars, including tax. If you are passing by but don't feel like having a whole meal: they have tons of pastries and serve home-made ice-cream as well (all vegan, of course). I might have to go get a taste of those soon!
You can find By Chloe on 185 Bleecker Street, New York.