What do you do if you are in Orlando, the place where all the Disney magic happens, where huge amusement parks are topping each other of, where there are tons of water parks with super cool water slides?….. You go eat some vegan food at a hippie café!
We planned our last stop before arriving to our end destination in Orlando for the convenience of the location and super cheap hotels. We were thinking about going to the major Disney park as well (Magic Kingdom), but were still debating whether it would be worth the exhorbitant price of 241 (!) dollars. In the end we decided not to go, we would not be able to go on the cool rides anyway with Lucie, and Lucie would enjoy herself just as much in the hotel swimming pool as meeting a giant Mickey Mouse. The fact that it was 39 degrees Celsius also put us off, it's almost unbearable in the sun!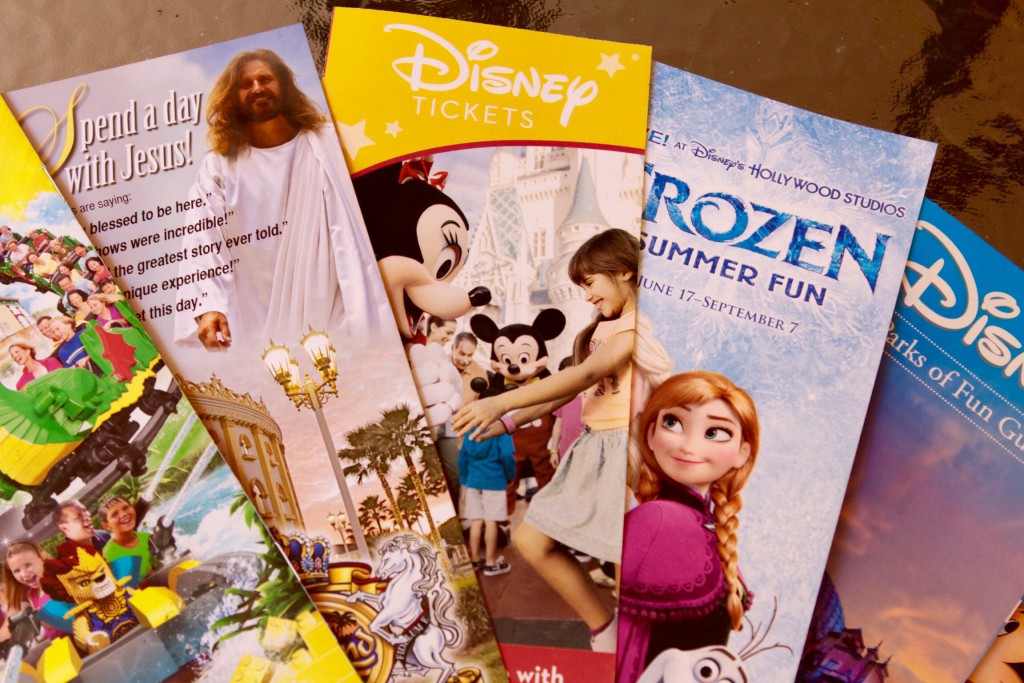 So what do you do when you have two days in Orlando? Well, we had fun absorbing the theme park madness from outside the gates, you can feel the excitement in the air, and there is some over-the-top shops to visit. From our hotel we could actually the Disney park fireworks at night.
We also visited downtown Orlando, but it was nothing special. We however discovered a little hippie part of the city, where yoga studios and prayer flags are abundant. Right in this neighborhood there's a vegetarian/vegan café called Dandelion. Super cute building, nice terrace and even a little garden where you can sit around the bonfire. To complete the Kumbaya-feeling, there was even a guy softly playing guitar in the garden.
The menu offers a big selection of vegetarian dishes, which can all be made vegan too. They have salads, wraps, sandwiches and soups. With every dish you can choose a free side dish: tortilla chips or vegetable sticks with a dip (hummus, guacamole, vegan cheese or a bean dip). We loved the food here so much that we came back the next day, so we could try even more ;)
My favorite was the quinoa bowl with the brocolli-carrot-scallions salad that was served with hummus and a cheese dip, but the burritos where great as well. I don't think you can really go wrong with anything in this place. Lucie had the 'parfait' with (vegan) yoghurt, raspberry coulis and granola. We enjoyed it as well ;)
All in all, not the place you expect in Orlando, but it made our visit here a bit more worth it! Prices are about 7 dollars per dish (tax excluded).