The US have a good hand in self-proclaimed titles like "the biggest…. in the world", or "the oldest…. in the US". I don't know if these statements get verified in any way, but there often must be some truth in it.
St. Augustine, our first stop in Florida, is full of those "oldest" things. The oldest school, the oldest church, the oldest store, and most importantly: it is the oldest city (European settlement) in the US.
It was quite fun visiting this somewhat overly polished city. Everything in St. Augustine is so focused on preserving the old buildings (and turning them into attractions) that it almost feels like you're walking through a Disney theme park. I found it hard to believe there are actually real people living in this town. It was by far the most touristy place we visited until now! It still has a very nice vibe though, and had a bit of a Savannah feel to it, due to the nice trees and some of the squares (and the heat, and the thunderstorms).
Southern food at The Floridian
The Floridian is the place to go for local, Southern style food. We had our lunch on the super cosy terrace, well protected from the sun and heat by Oaks and palm trees. The place is somewhat more expensive then the usually more budget friendly places we go to, but oh so worth it! Look and enjoy: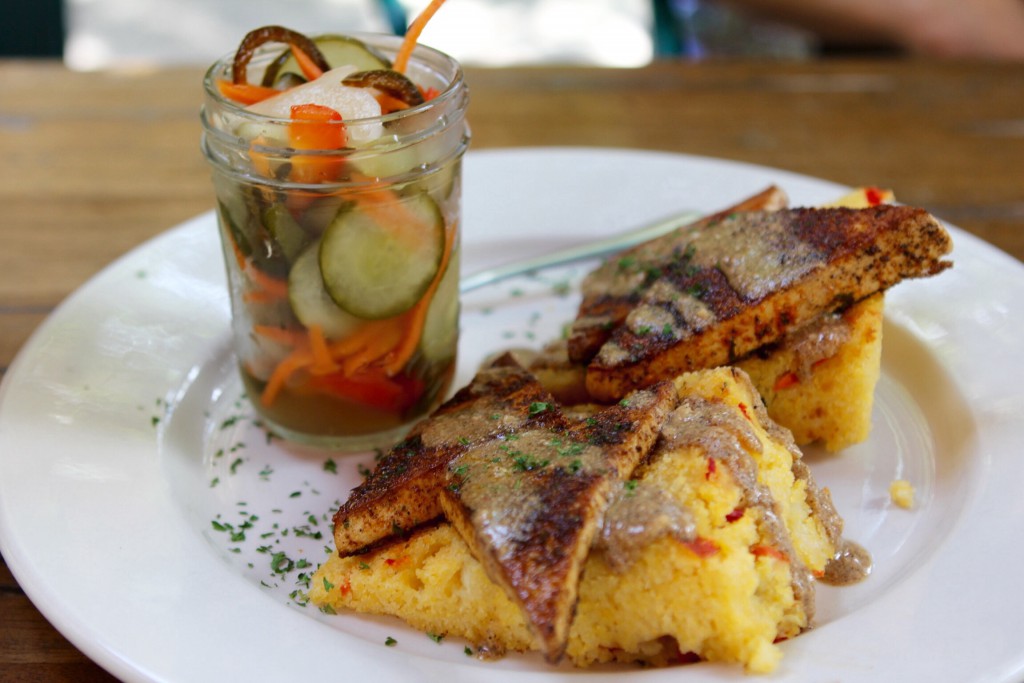 This to-die-for cheddar and veggie-stuffed cornbread topped with grilled tofu was served with sweet pickled veggies and some chili-cumin aioli.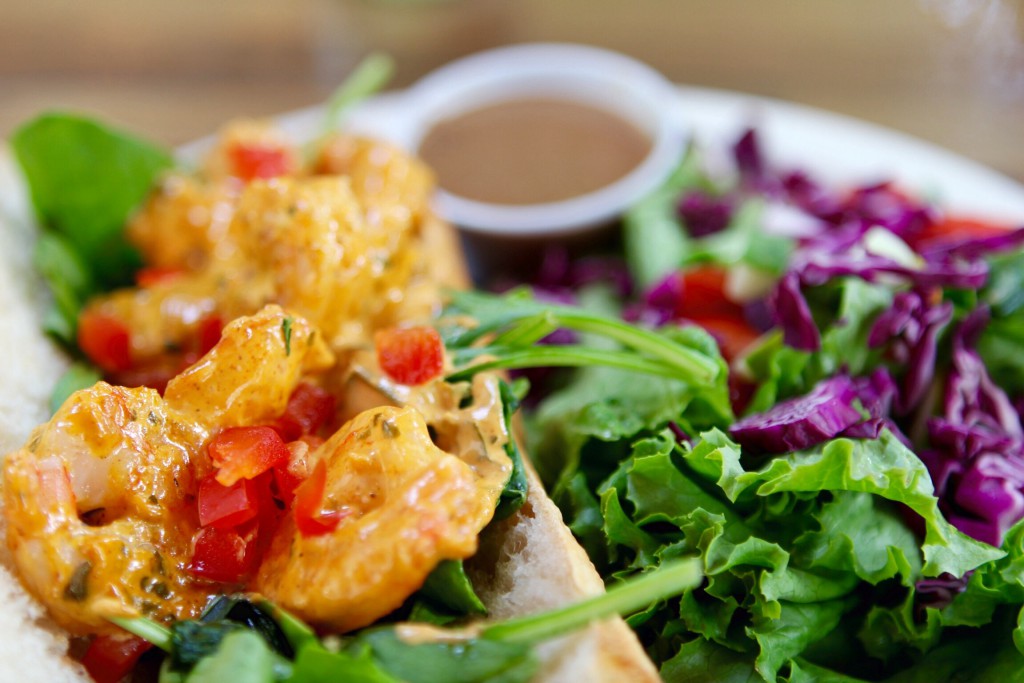 I was not dissapointed (to say the least) with these (locally caught) shrimps, tossed in a spicy Creole sauce with bell peppers, spinach and parsley on a toasted hoagie roll. Pretty amazing.
The two Southern dishes came down to a 29 dollars (26 euros) together, excluding tips. Water was free of charge. Although a bit pricy, most ingredients used in the dishes are local and sustainably-produced, making the experience worthwile.