The first stop on our Ontario tour, was Ottawa: the capital of Canada. We didn't have much time there, but anyway went for a (well-researched) food spot to have lunch. The Wild Oat Bakery is situated in an area called 'The Glebe', not far from downtown. This part of Ottawa is lively and has a friendly vibe to it.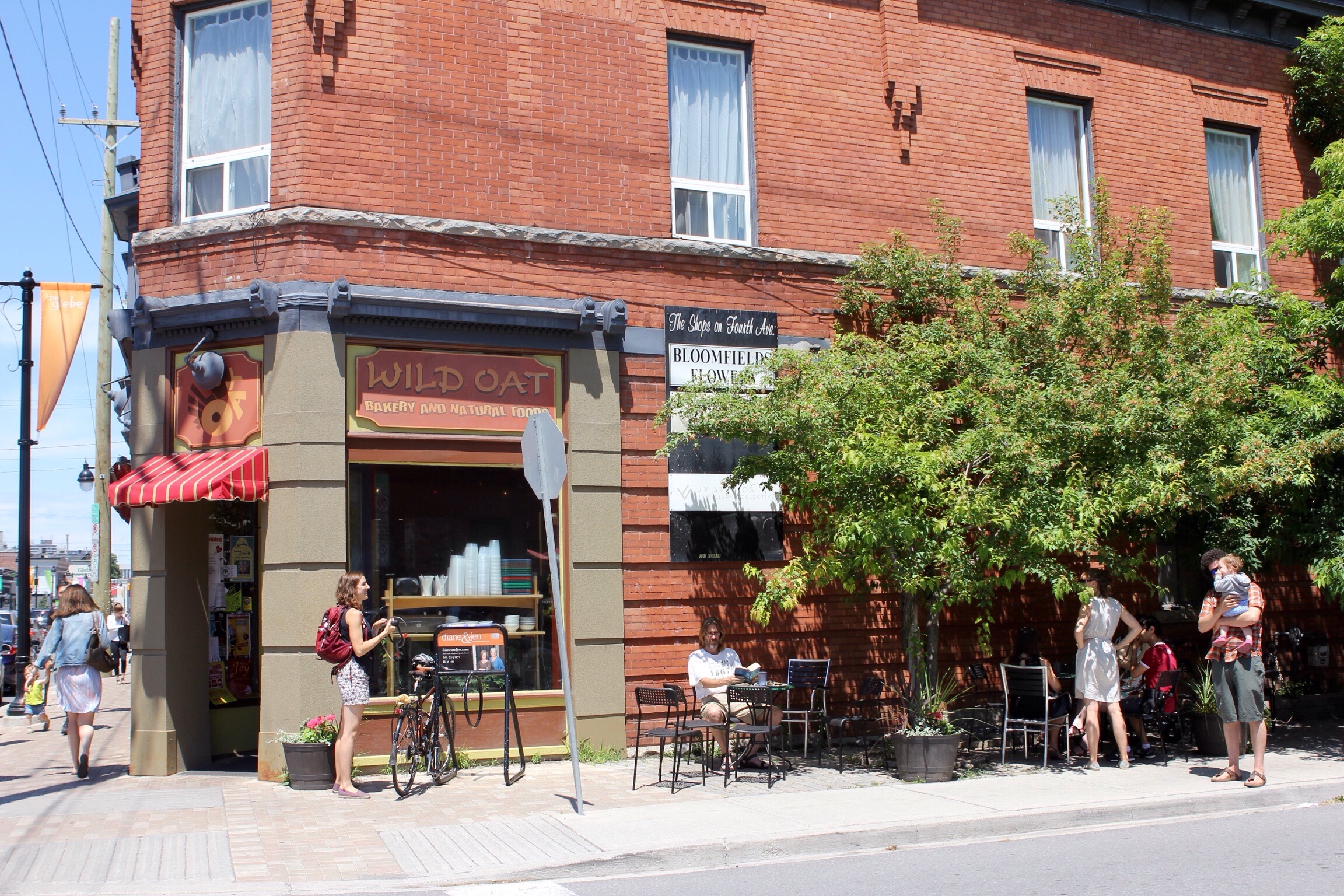 The bakery is more than just a bakery; you can order salads, warm meals and they serve plenty of drinks and smoothies. We entered through the bakery entrance and ordered our food there, when only later we found out we could have ordered our meal in the main sitting area where a wider choice is available. No regrets though, we had a great lunch! Just didn't look so tasty in the plastic take-away recipients.
Big shoutout to the strawberry-rhubarb shortbread and the samosa; those were great! The staff was very friendly in this laid-back place, and they gave Lucie a free cup of milk. The place was crowded when we visited, and appears to be quite popular with families with young kids. The terrace is quite small, so you won't have a big chance of sitting outside (at least we weren't so lucky).
We payed 18 CAD (13 euro) for the lunch for the three of us.