Montreal is probably my favorite place I have visited in Canada so far. I love the big city feel and the busy streets, but at the same time it's easy to escape the rush by going to the parks and climb up to Mont-Royal.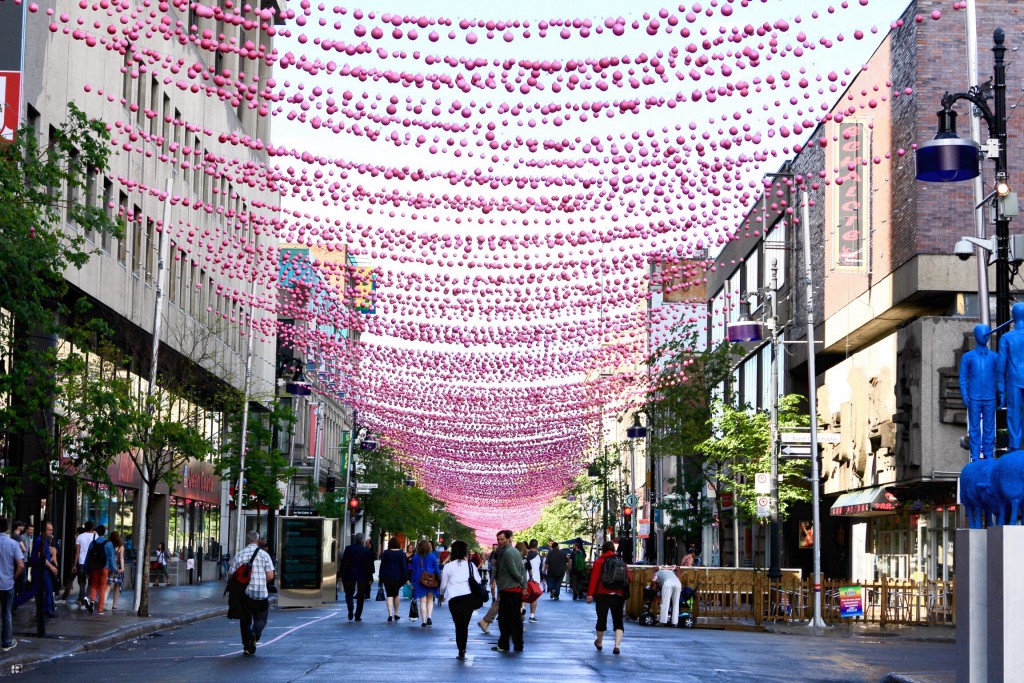 I won't be going to Montreal any time soon anymore, because we are soon leaving Quebec, but I'll be happy to come back this fall! Can't wait to visit the huge underground shopping districts (they are built underground so people won't freeze in winter, as temperatures here can get super low).
Food chains around Montreal
I usually try to stay away from food chains when traveling (OK I make exceptions for Starbucks occasionally), but sometimes it is nice to discover food chains that are not available in Holland. I've had a few food chain experiences in and around Montreal, and I'm happy to share them with you!
Tandori
While visiting a mall close to Montreal, we had to find a quick lunch to keep the energy going. Now malls are usually not the place to find the best food, but we put our bets on this Indian food chain called Tandori. Didn't regret this at all! You have a choice of various menu's, we tried the full vegetarian plate.
The plate is well filled and very colorful, you get five different sauces / condiments / side dishes, next to the rice and some naan bread. So delicious! The food is not so spicy, but you can ask for some additional spicy sauce. For a simple take away restaurant it is definitely tasty and a good portion of food. The vegetarian plate costs 12.99 CAD excl. taxes (9.33 €).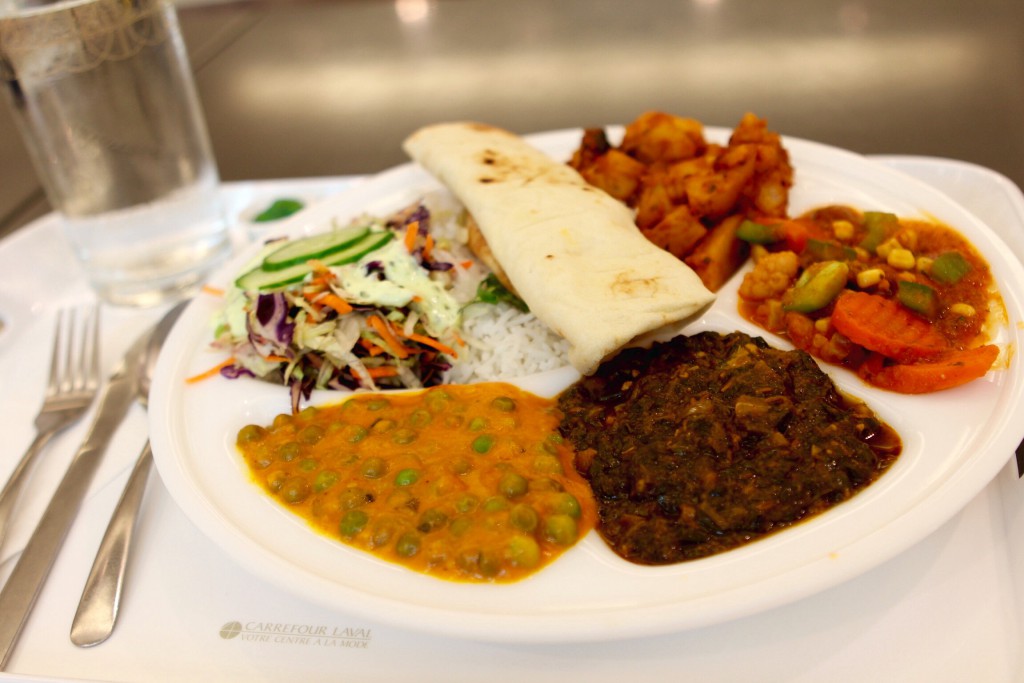 Vego
Sometimes you feel a click, a connection,with a place, and sometimes you don't. This was definitely a don't. I was drawn to the place because it looked healthy and cheap. Turned out it was somewhat healthy indeed, but not cheap at all.
When you enter Vego, you grab a plate and you have a buffet to choose from (I like buffets!). The choice is quite big. A lot of crudities, quinoa-kale kind of dishes, along with some warm dishes like lasagna and spinach pie. You also have a big choice of desserts (which looked quite good), but these are not included in the buffet price. The buffet food is OK, but not much more than that.
Now the thing is, they tell you that you pay 2,95 CAD per 100 grams. Sounds cheap, right? You grab a plate, put your food on it, and at the cash counter they weigh it. What they don't tell you though is that the plate by itself already weighs 400-600 grams (my estimation) and that this weight is included! This means that you pay a starting price of at least 10 CAD, if not more. They have a max price (which starts if you have 1 kg or more), which is 17,95 CAD (including tax). We ended up paying 30 CAD, for mediocre food, without drinks (free water though). Well, at least we had a great view on Rue St. Catherine, in the middle of Montreal.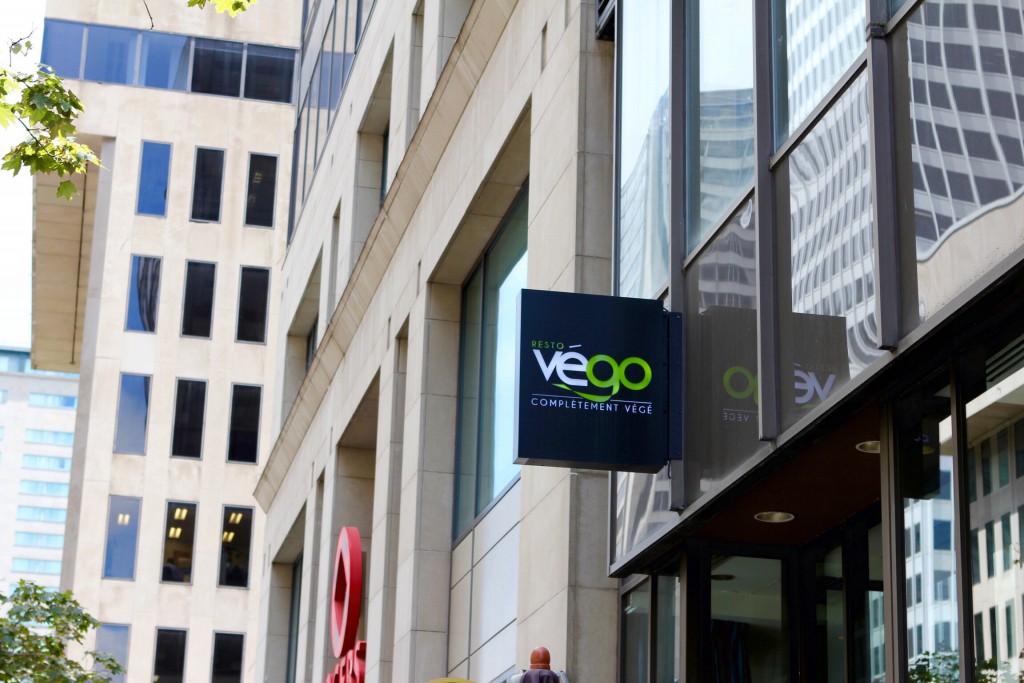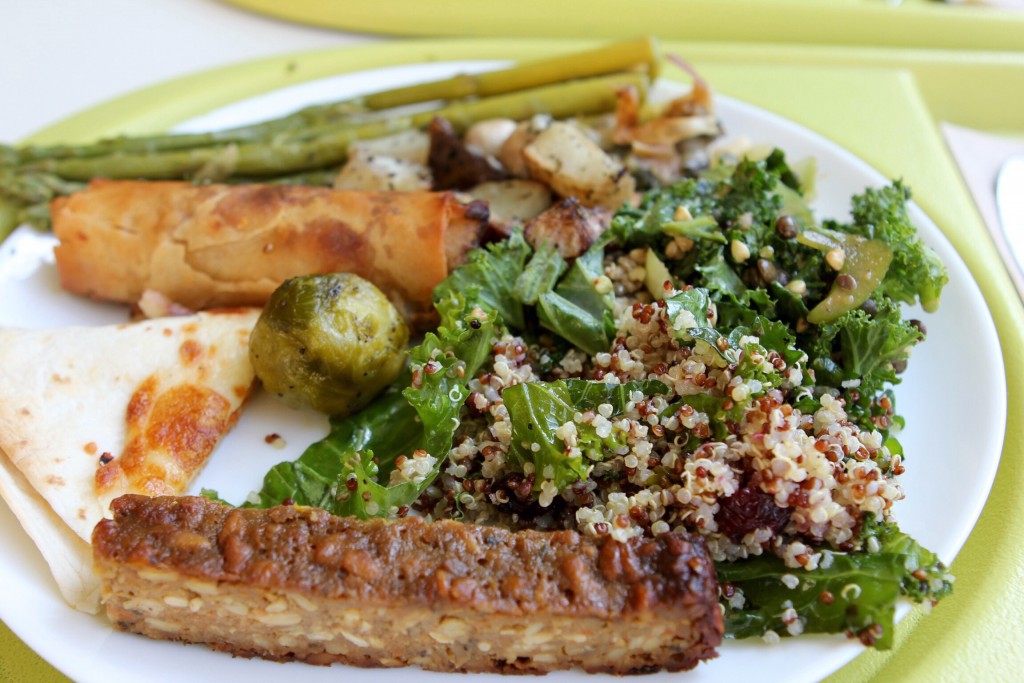 Juliette et Chocolat
De name of this franchise already kind of gives it away; you'll find plenty of chocolate here! On the menu: more than thirty different kinds of hot chocolates, plenty of different brownies and other kinds of chocolate pastries. This is for sure a place you want to check out! I tried the chocolate 'shooter'; this is a concentrated hot chocolate, more towards a ganache type of consistency (you eat it with a spoon). Very good, very chocolaty.