This tiny village in the Laurentians (Quebec, Canada) is worth passing by. Mostly famous for its rock climbing scene, you can also find numerous hiking trails, from easy to not-that-easy-especially-for-a-one-year-old. The river and lakes surrounding the village are perfect for canoeing or kayaking.
In wintertime people come here to do cross-country skiing or to go snowshoeing on the many available trails. I visited Val-David a few times in early summer, and enjoyed walking through the streets and trying to make it as far as possible on the adventurous hiking trails. Lucie very much enjoyed the big central playground.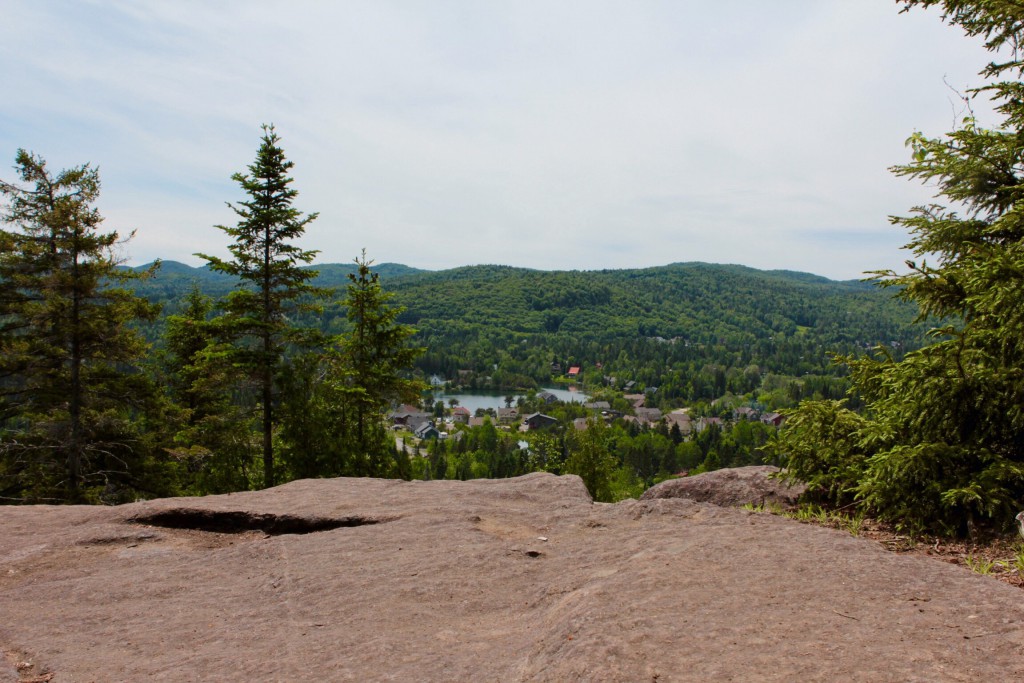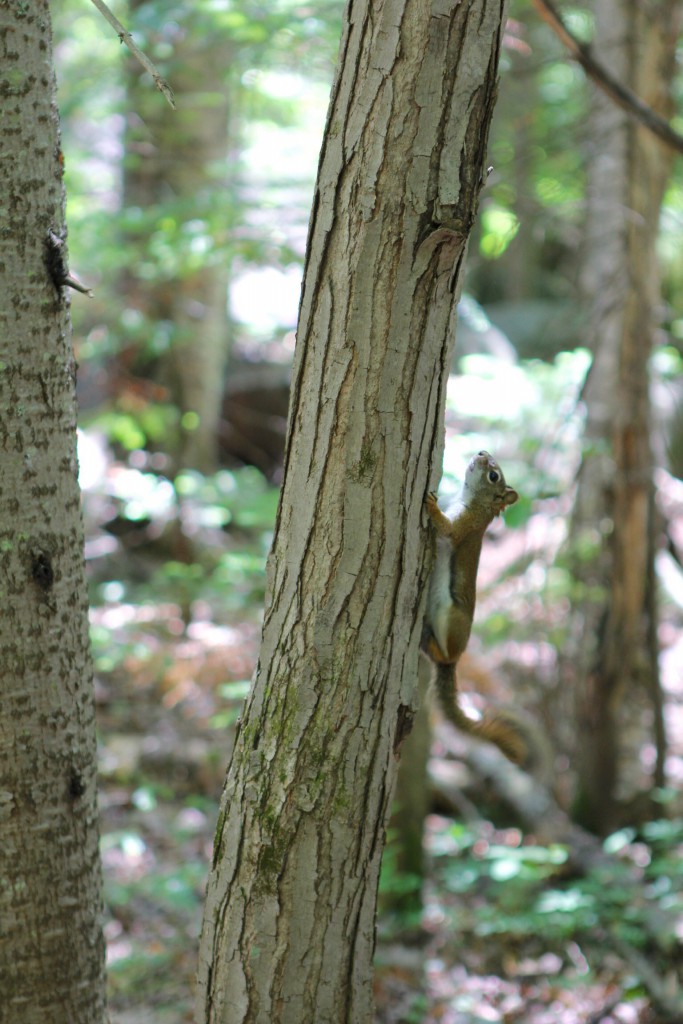 Val-David just seems to be the perfect vacation getaway, as there are possibilities for young and old, for the adventurous and people that just enjoy to be outdoors. If you visit, you will be sharing the town with many fellow-tourists ánd mosquitoes, as both seem to enjoy this place very much. Still, the place didn't feel too crowded and remained to have a serene atmosphere.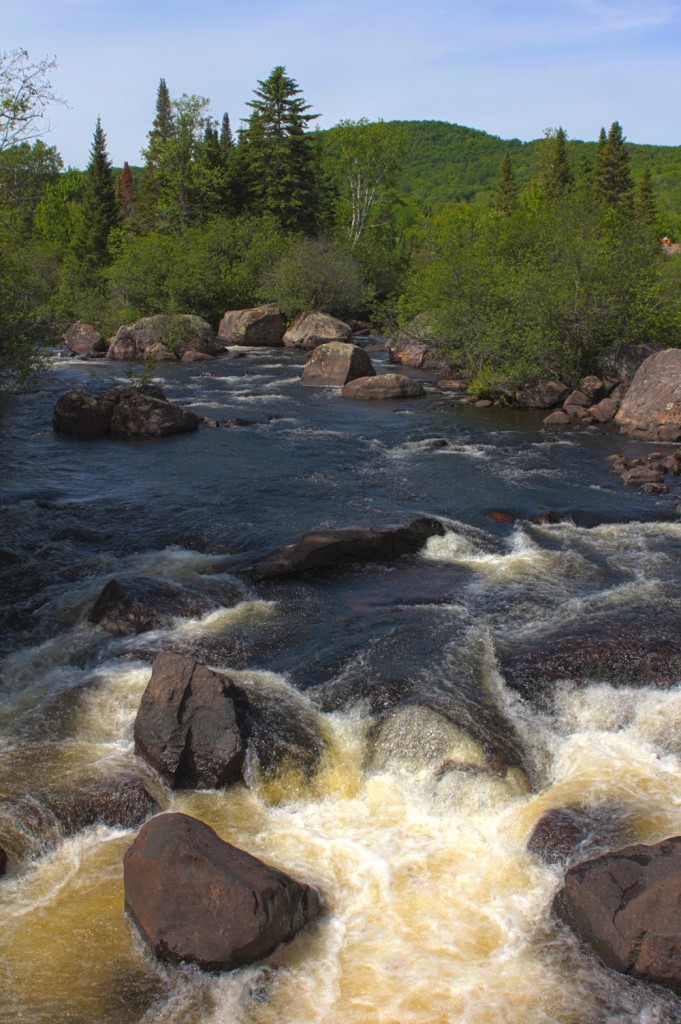 Hiking on the trails, you can go for averagely 45 minutes without seeing another person. The fact that you have to pay 7 CAD (5 euros) per person to get access to the trail might be the reason it is not that crowded. Unfortunately mosquitoes don't pay to get in, so you'll be seeing a lot of those anyway ;)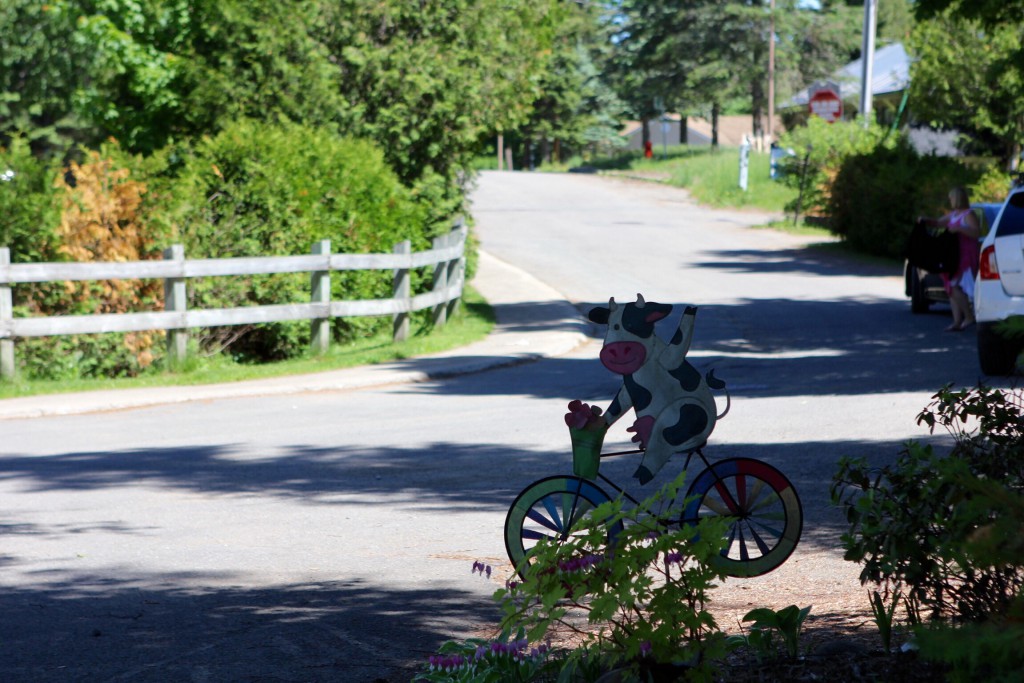 The bike trail 'Petit Train du Nord' passes right through Val-David, making it a perfect stop for a break to enjoy this picturesque village. And why not have a light lunch while you're hanging around here anyway? There are plenty of restaurant and cafes, all having an artistic vibe to it. Here are my favorite food-spots in Val-David: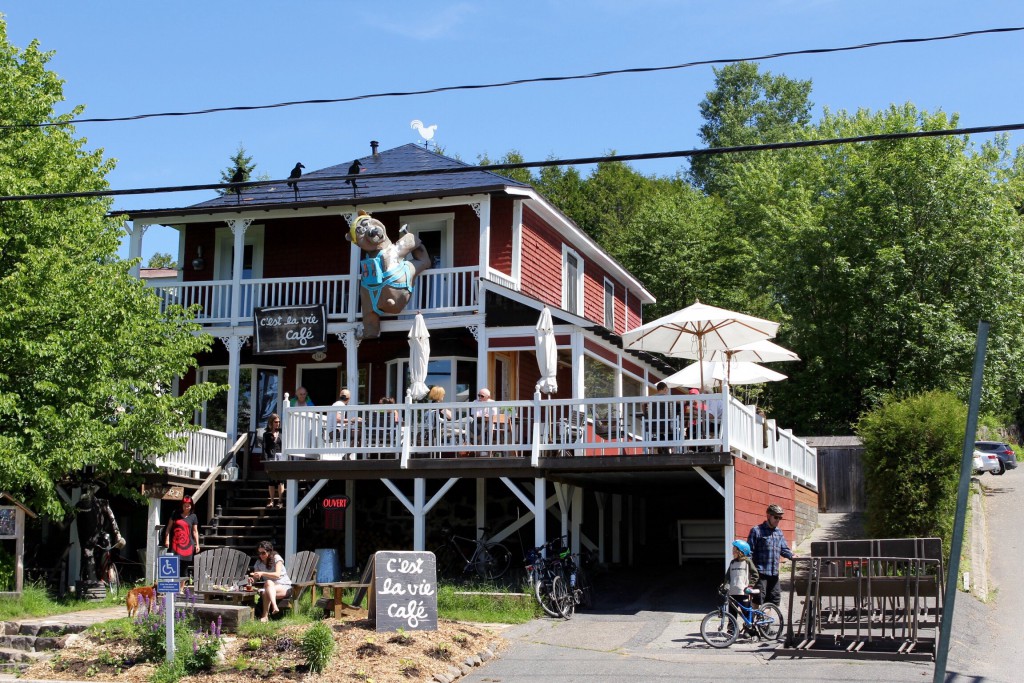 C'est la Vie
Right at the side of the bike trail you can find this big-terraced cafe / bistro. Popular with backpackers and mountain bikers on a break, you can come here to just have a drink and a quick snack, or you can enjoy a whole meal. Breakfasts and brunches are probably the best choice here! By looking at the pictures you'll see why: at 'C'est La Vie' a fruit salad is not just a fruit salad, but it is turned into a true piece of art (and I think it contained almost 10 different kinds of fruits). In fact all the food here is presented with care, even a simple little 'pain au chocolat'. The pancakes were amazing (and filled with all sorts of fruits as well). If you come here to just have a drink, try the Splash smoothie (strawberry, kiwi, lime and fresh mint). Super refreshing, full of taste and ice-cold. We paid 36 CAD including tax (26 euros) for all the food on the pictures, plus a smoothie and a coffee. Kept us nice and full for the whole day ;)
Baby chairs are available, and inside the restaurant you will find a great playing area for kids. In summer you might want to sit outside, but the interior looked quite inviting as well for the colder days. The only minus point of this place was the long waiting time at the counter to pay; they seem to have an understaffing problem. Won't keep me from going back there though!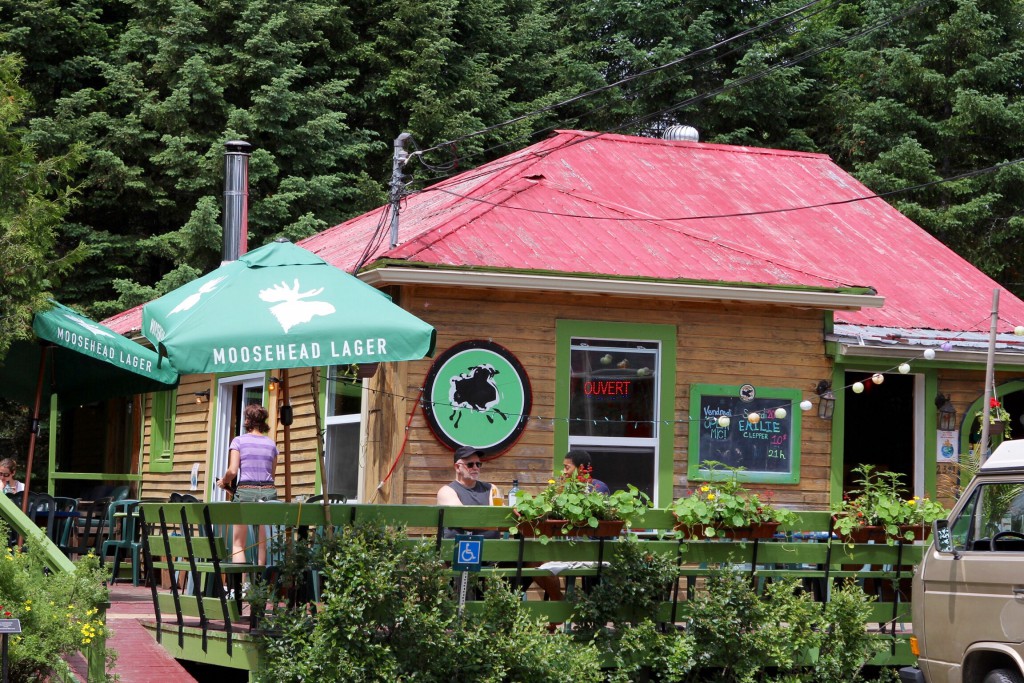 Mouton Noir
This place has a hippie vibe all over. You can sit inside, but I found the terrace to be much nicer and super cozy. You might want to hang around after your food to have a drink or two (or three). The lady serving us was extremely nice and did not rush us away after finishing.
The food is simple, but delicious and of good quality (tip: the black bean burrito), with many vegetarian and vegan options. They have a children's menu and baby chairs are available. They serve free chilled water, which is nice after having done some biking to get there. The menu of the day is only 10 CAD (7,20 euros). We ended up paying 29 CAD (23,70 euro, including tax) for two menu's and two (alcoholic) drinks.