One of our first stops on our road trip after leaving Canada was Harrisburg, a big city in the state of Pennsylvania (see the red dot on the picture below). Quite a random stop, more for the convenience of the location than for any cultural reasons, although we were interested to see the city as well.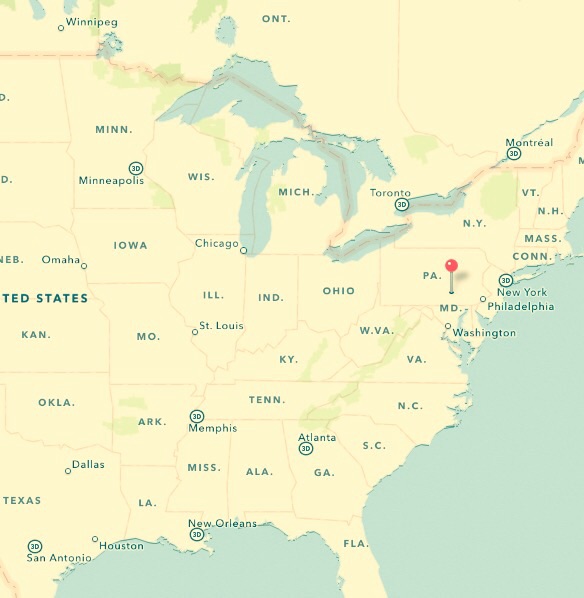 On the first day in Harrisburg we had a long walk from just outside of the city, through a somewhat ghetto-like suburb: houses in bad shape, many uninhabited, and honestly not the safest vibe. We even saw a police intervention in one of the houses. Then, after walking half an hour and after passing a railway, the city changed totally to a more plain vanilla American city, with some huge buildings and big American flags. The Savannah river that crosses the city gives it a nice atmosphere, with its many Roman-style bridges.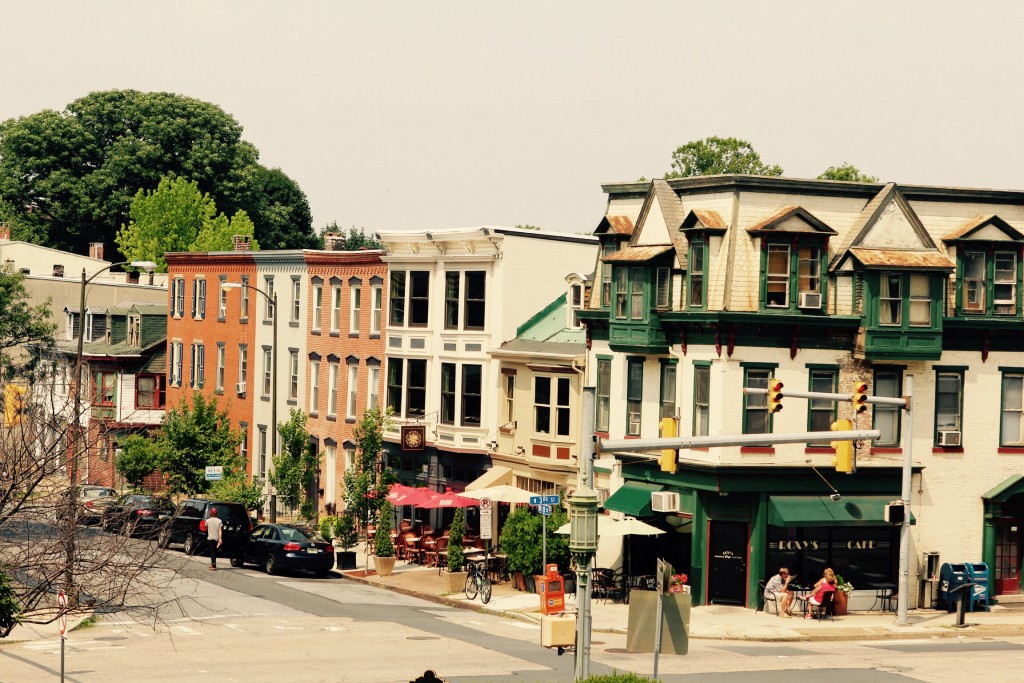 There are some shadow-rich parks with fountains and squirrels, two of Lucie's favorite things. The playground experience here also got a big approval by Lucie. That is something quite striking; everywhere we go, the smallest villages and the biggest cities, usually have easily accessible, very well maintained playgrounds made for kids of all ages.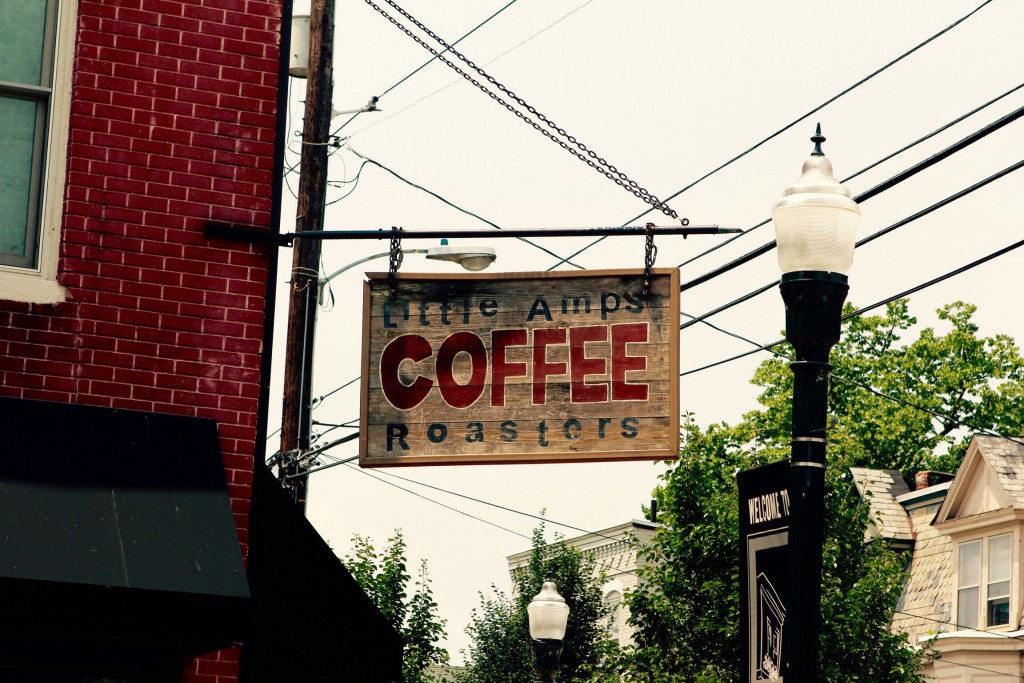 Let's talk coffee
The Little Amps Coffee Roasters café is locally famous and supposedly has the best coffee in town. Of course we needed to try it out ourselves, so we made sure to head over to this little café not far from down town. Indeed, it was one of the best coffees we had until now, although I didn't drink it black but in cappuccino form (a crime for the real connoisseurs).
Then I put my hopes on the delicious looking chocolate scones. Bad choice, they turned out to be disappointing; very dry and tasting like nothing. Just go here for the great coffee, and get your cookie somewhere else.
Neato Burrito
In the evening we had to find something to have a quick dinner, just outside of the city. We made a good choice by picking Neato Burrito. It's a Mexican place in fast-food style, but although it's fast, they still use quality ingredients and you can personally choose every ingredient going into your burrito, taco or bowl. You have a choice of rice (brown or white), beans (black or pinto) and various sauces, herbs, cheeses and vegetables. For the guacamole you pay one dollar extra, but trust me: it's worth it.
My choice: the bowl with beef, guacamole, sour cream, pico de gallo, cilantro and all the vegetables available. Sooo good! The burrito you see is with Jack Monterey cheese, sour cream, salsa verde, and veggies.
The place is nicely decorated and has a bit of a 70's vibe. Staff here was super friendly. Price was totally oké; 16$ (14 euro) including tax for the two dishes.